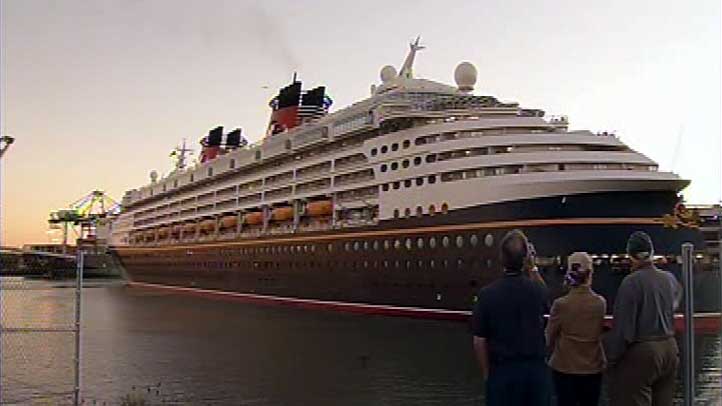 Authorities said a crewmember disappeared from the Disney "Wonder" cruise ship, which left the port of Los Angeles on Sunday on a seven day trip to Mexico
The crewmember did not arrive for her on-board shift Tuesday morning.
The ship, which holds 2700 passengers and 950 crew members was out to sea when she disappeared, and hadn't yet made its first scheduled stop in Mexico.
Local
Local news from across Southern California
As of Wednesday night it was still not clear if the woman went overboard, or was still somewhere on the ship.

One Internet post on a Disney cruise forum from a woman on board the ship says the female crew member was paged twice to call the captain, and then officials conducted a ship wide search.
So far she has not been found.
Disney released a written statement saying the Mexican navy has conducted searches since Tuesday, and Disney went on to say they immediately contacted the FBI and the Bahamian Maritime Authority which is leading the investigation.
One person closely monitoring events is Kendall Carver, a man who convinced lawmakers to regulate higher guard rails and on deck surveillance cameras on all cruise ships by next year.
"You will now have a set of laws in place where if action is not taken, action can be taken against the cruise lines, really for the first time," states Kendall Carver, International Cruise Victims Association.
Cruise counselor Pat Ford, from Montrose Travel, says we don't yet know if the crew member fell off the Disney ship, but she believes overall cruise travel is safe.
"I definitely would not want anyone to decide I don't want to go on a cruise ship because of what they've heard within the news," states Pat Ford, Montrose Travel Cruise Counselor.