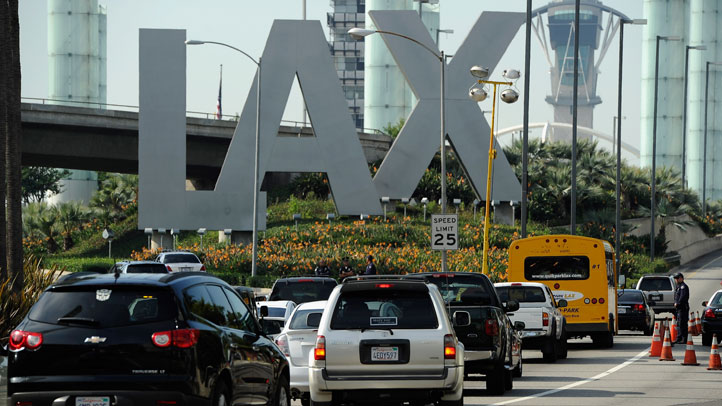 Numerous domestic and international airlines experienced delays Monday night into Tuesday morning on flights out of the United States as a result of a digital reservation booking system outage, airport officials said.
The Sabre reservation system used worldwide for check-ins, online booking and reservations went out about 8:40 p.m., causing backups at Los Angeles International Airport by about 9:45 p.m., among others across the country.
At least 17 flights at LAX were delayed up to 45 minutes, LAX spokeswoman Nancy Castles said.
Local
Local news from across Southern California
About 50 Alaska Airlines flights departing from Seattle were delayed by an hour, airline spokeswoman Bobbie Egan told the Associated Press.
Passengers of American, American Eagle, Alaska, Frontier, JetBlue, Virgin America, Cathay Pacific, Qantas, British Airways, WestJet and LAN Fiji Air were at risk of experiencing continuing delays, and airport officials urged travelers to check with their airlines for flight updates.
The SABRE system's restoration began about 11 p.m. and was complete by 12:45 a.m.
Details of the cause of the outage were not immediately available.
More Southern California Stories: