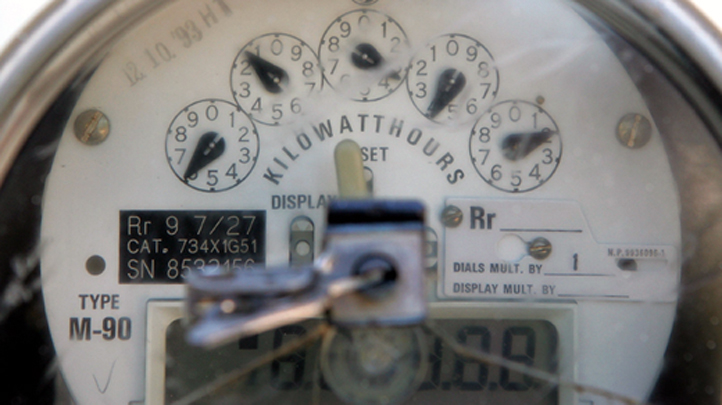 The Department of Water and Power has failed to properly bill several Los Angeles residents and small business owners, and in some instances threatened to cut off electrical service if they do not pay up.
Matt Epstein, owner of Sweet Harts, installed a new electric meter when his Sherman Oaks ice cream and candy shop opened two years ago.

He regularly paid his DWP bills, but in March he received a bill for $23,000 and a warning that his service would be cut off if he didn't pay.

The DWP suggested that he make up the shortfall by paying $1,000 a month for 23 months.The explanation? He had been under-billed for 23 months.
See the DWP's response to this story here.

"I just about fell off my chair," Epstein said. "I was very surprised and very upset."
Local
Local news from across Southern California
The DWP processes more than 12 million bills per year, according to Ron Nichols, DWP general manager, who emailed NBC LA a statement (PDF) after this story originally posted Monday afternoon.
The number of customers who experience delayed billing amounts to "about ¼ of one percent," according to Nichols. Delays might be caused by "field investigations, meter surveys or replacements, or situations where a meter cannot be accessed by a meter reader."
"The examples cited in the KNBC story were not in any way representative of this extraordinarily favorable rate for on-time billing," Nichols wrote.
Tracie Fritts Pandy, who lives downtown, also had a new meter installed. A year and a half later, she was slammed with a $1,300 electric bill (PDF) right after New Year's.

The timing was especially difficult for Pandi, who had lost her job and whose daughter had recently died.

"I want an explanation as to why they allowed this to happen," Pandy said.

The DWP apologized to Pandy and offered her a payment extension, according to a statement sent to NBC LA last week by Joseph Ramallo, a DWP spokesman.

"This customer experienced an extraordinary delay in billing and was not offered all potential payment options," the statement said. "In this case, we fell short."

In Canoga Park, an entire collection of stores was not billed for a year.

"Several of our tenants, after many calls to DWP, finally got billed last week," said Rickey Gelb, owner of the Shops at Vallarta on Sherman Way.

Gelb's tenants were "offered an easy payment plan," he said. "The comments from DWP is that they are overwhelmed with applications and are very far behind."

In response to an inquiry from NBC LA, City Councilman Dennis Zine has called for an audit of DWP billing and collection practices.

"There is an immediate need to evaluate" DWP billing and collection, Zine wrote in the motion (PDF), filed on April 20. "There have been recent instances where DWP bills have been sent to residential customers grossly late with several months' worth of utilities charges requiring payments in the thousands of dollars."
Similar problems with DWP billing date back to the '90s, according to Zine's motion. A previous motion by Councilman Bernard Parks and Councilwoman Jan Perry addressed the same concern.
"We regret these situations when they occur and will work with any customer who has experienced a delayed bill to successfully resolve the matter in as fair and compassionate a way as possible," Nichols wrote in his emailed statement.
A new bill format scheduled for release in May "will provide better and clearer information to our customers regarding amounts due, historical usage information and other useful features that will make identifying a delayed bill easier," Nichols wrote.
If you have concerns over your bill, you can contact DWP here.