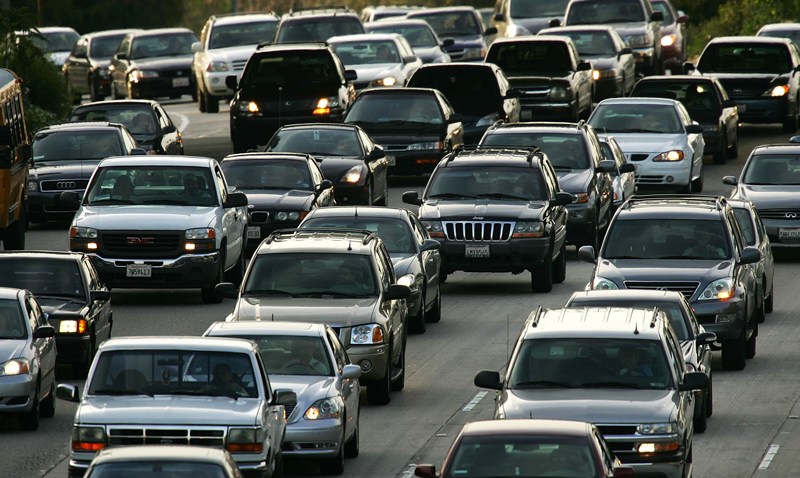 LOS ANGELES -- At a time when the city of Los Angeles is facing a multimillion-dollar deficit, as much as $10 million a year could be saved by cutting back on the number of vehicles that city employees take home and going after fraudulent gasoline purchases, City Controller Laura Chick said Thursday.
Of the 167 audits she has completed, Chick said the two reports on take-home vehicles and fuel usage are the "most stunning example of how the city does its business in an un-business-like way."
In order to address the situation, Chick is recommending that city officials immediately cancel credit cards issued to employees for emergency fill-ups; recall vehicles from employees who cannot provide proof of insurance; conduct a cost-benefit analysis to determine if it is more economical to reimburse employees for mileage; and determine a clear criteria for issuing take-home cars.
Local
Local news from across Southern California
"I am trying to change a culture. I'm trying to point out to city leadership that, forget about hard times, in any times we should be asking ourselves, 'What's the rationale for giving gas-guzzling or non-gas-guzzling cars to city employees?"' Chick said.
Because the city lacks a utilization standard, it is difficult to know how many vehicles are actually needed, according to the audit.
Federal agencies require passenger vehicles to be driven 12,000 miles a year. The city's General Services Department showed an average use of 6,269 annual miles for 1,712 vehicles used by employees with General Services, Recreation and Parks, Bureau of Sanitation, Street Services, Information Technology Agency and the zoo.
"My auditors found cars parked in city garages with dust (an inch) thick on them. They clearly haven't been moved or taken out in a long time," Chick said.
There are 136 city-owned fueling stations in Los Angeles. Every vehicle comes with a fuel card that allows employees to fill up at those pumps. Some employees are also provided credit cards, with $1,500 monthly limits, that allow them to purchase gas at commercial stations.
In fiscal year 2006-07, Los Angeles employees purchased 303,000 gallons of fuel at a cost of $820,000. In 2007-08, that increased to 308,000 gallons at $956,000.
A review of fuel transactions between July 1, 2006, and last Oct. 31 found 393 instances showing a vehicle was filled with gas at least 10 times in one day, for a total of 142,658 gallons, Chick said.
In one of those cases, a vehicle would have received 30 fill-ups in one day, as indicated by use of the car's fuel card.
There were also 3,012 instances indicating a car was filled up at least five times in a day, according to the audit.
Employees with take-home cars are required to buy insurance to protect the city from any liability that may occur through the inappropriate use of a city-owned vehicle. The audit found that the insurance requirement is unclear to employees, is not monitored by supervisors, and is not substantial enough to protect employees or city in the event of a collision.
The Los Angeles Police Department has 4,692 vehicles, 786 of which are home-garaged. The audit questioned whether the more than 200 LAPD employees who live outside Los Angeles County and have take-home cars could respond to an emergency in a timely manner, and whether the department could justify providing them with vehicles.
"I really want to know the rationale for saying that our public safety officers need take-home city cars to be able to respond quickly in case of an emergency and they live 100 miles away. There's something wrong with this picture," Chick said.
As a result of the audit, the LAPD has decided to eliminated take-home vehicles for 120 employees.
In the executive fleet, the mayor's office has 13 cars plus another eight the LAPD provides for the mayor's security detail; the city attorney's office has 10 cars; and every council offices has seven or eight assigned cars. The controller has one.