Jury selection began on Monday in the criminal case of two former police officers accused of beating to death Kelly Thomas, a mentally ill homeless man, at a Fullerton bus depot two summers ago.
Full Coverage: Kelly Thomas Case
Attorneys questioned potential jurors in the trial of former Fullerton Police Department Cpl. Jay Cicinelli and Officer Manuel Ramos, who are charged in connection with the in-custody beating death of 37-year-old Thomas.
A 13-page, 60-item questionnaire helped to narrow down a prospective jury pool from 2,000 to 117 on Monday.
Prospective jurors were asked, in writing, their thoughts about the homeless and if there is any history of mental illness in their families, according to a copy of the questionnaire obtained by NBC4.
Experts said the selection process is done that way because jurors tend to be more truthful when they write down their answers.
"It's easy to say, 'You kill somebody therefore you're guilty if it's proven beyond a reasonable doubt,' but there's so much nuance to this because of law enforcement, because of mental illness, because of some prior conduct," said Michael Molfetta, a criminal defense attorney not affiliated with the case.
"All these types of things, a jury's gotta go through a lot of mental gymnastics," Molfetta said.
Molfetta predicts the defense will repeatedly play surveillance video of Thomas being beaten, hoping not to shock but to desensitize the jury. In the video, Thomas can be heard crying out for help.
Local
Get Los Angeles's latest local news on crime, entertainment, weather, schools, COVID, cost of living and more. Here's your go-to source for today's LA news.
Attorneys for the officers said the use of force was necessary.
Jurors will also see photos of Thomas in a coma, images initially made public his by father.
Thomas' father, Ron, said he hoped jurors could see through the "smoke and mirrors" of the defense's arguments.
"Their biggest defense is to make Kelly look like a horrible, drug-crazed maniac with all these abilities to hurt people," he said. "It's just not the case."
Thomas, who had schizophrenia and a history of run-ins with police, was beaten on July 5, 2011, during a police call-out to a suspected car vandal. He never regained consciousness and was removed from life support at UC Irvine Medical Center on July 10, 2011.
The judge has gone on record saying there has been a significant amount of pre-trial publicity in this case, but is asking if jurors would be able to put what they know about the case aside when the trial begins on Dec. 2.
Officials expect to have the jury in place by Thursday.
Ramos was charged with one felony count of second degree murder and one felony count of involuntary manslaughter. If convicted, he faces up to 15 years to life in state prison.
Cicinelli was charged with one felony count of involuntary manslaughter and one felony count of the use of excessive force. If convicted, he faces up to four years in state prison.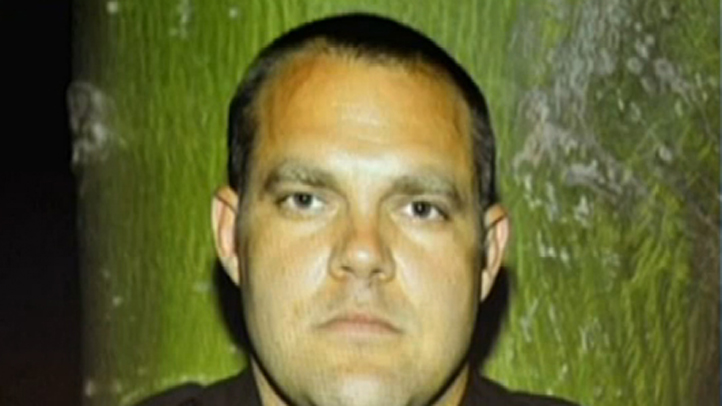 A third officer, Joseph Wolfe, (pictured at right) faces charges in a separate trial. He's expected to appear in court on Jan. 24, the Orange County District Attorney's Office said.
Ron Thomas, a former Orange County Sheriff's deputy, has filed a civil wrongful death lawsuit against the city of Fullerton and its police department.
More Southern California Stories: