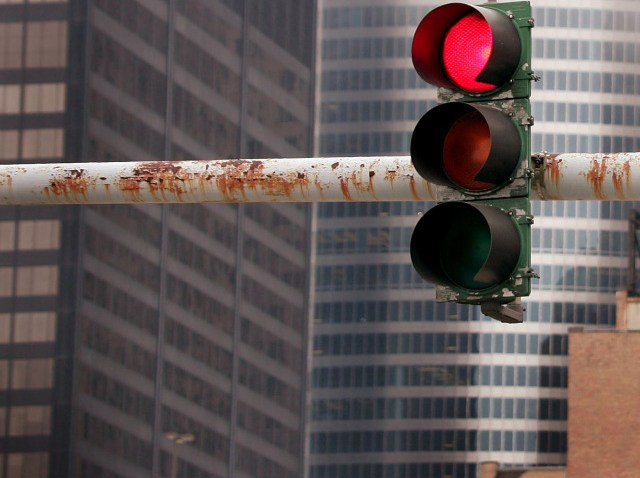 The city says it's red-light camera program netted $6 million last year.

As officials address major budget issues, including possible layoffs, discussions have started regarding expansion of the red-light camera program, according to the LA Times. But officials told the Times that any additional cameras would be installed based on safety considerations, not the fiscal crisis.

The city hasn't made a decision and the Times reported that there are conflicting opinions about the issue at City Hall. A contract is expected to be negotiated over the next 14 months, and the Police Commission sent a recommendation to issue bid requests from vendors to operate -- and presumably enlarge -- the program starting next year, The Times reported.

The Times reported that internal discussions at City Hall included the possibility of adding cameras to blocks of eight intersections at a time. The program would eventually place cameras at 64 intersections, doubling the program's reach.

Critics contend the safety benefits of red-light cameras have been overstated. They argue that the cameras are installed with the chief goal being revenue for the city.

Red-light ticket fines have increased in recent years. They now total more than $500 in Los Angeles County when traffic school fees are included, according to The times.

But LAPD officials and some experts tell The Times that photo enforcement reduces potentially serious red-light-running accidents, changes driver behavior for the better and frees up patrol officers for other tasks.



Copyright CNS - City News Service