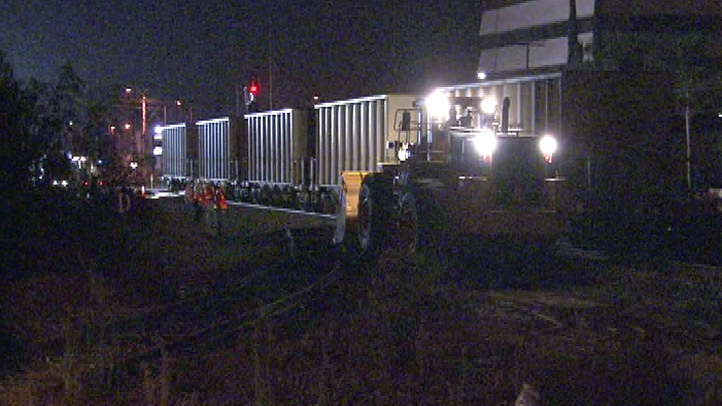 Metrolink had minimal delays in an effort to bus train commuters to their destinations Tuesday morning after a Union Pacific freight train derailed on a portion of shared track Monday night, according to a Metrolink spokeswoman.
Transportation out of the Antelope Valley into Union Station was affected, said spokeswoman Laura Magness.
Antelope Valley Lines travel northbound and southbound on the same track, forcing the MTA buses to make round trips. Buses have traveled from Burbank, busing passengers to Lancaster and Via Princessa and returning to Burbank on MTA buses.
Local
Local news from across Southern California
There were no injuries when two cars of the Union Pacific freight train derailed at about 11:15 p.m., Aaron Hunt, Union Pacific spokesman, said
"The cars were empty at the time of the derailment," Hunt said in an email statement. "Previously, the cars were carrying rock."
Hunt said the cars were back on the rails by 5:00 a.m. but the cause and damage inspection to the tracks are ongoing. Magness said the 207 line departing from Union Station at 11:20 a.m. would be the first train running as scheduled.
Follow NBCLA for the latest LA news, events and entertainment: Twitter: @NBCLA // Facebook: NBCLA