This is a busy news day so this will be a short post today. Today is one of those days where we struggle with the information technology allows us, and how much of it we should take advantage of. There is so much information online about a couple that was savagely murdered in their beach home overnight that it seems almost macabre to broadcast it.
But, it's a mouse click away to the general public. So naturally I am clicking on it ... but how intrusive is it to peer into the lives of victims?
The pictures you see on this page are from Davina Husted's Facebook page. She doesn' t have the security settings on, so this is available for public view to anyone who is in the Ventura County network.
Is it wrong to broadcast this picture? What about the pictures of the couple's home, which is on the market for $3.25 million?
I have to admit that when those pictures, the interior shots of the home from the real estate website, popped up during our news story this morning it made me more than just a little squeamish.
I leaned over to my coanchor and I said something like, "this feels voyeuristic to me, a little macabre..." and he nodded but pointed out, "but you know we both looked at them."
Local
Get Los Angeles's latest local news on crime, entertainment, weather, schools, COVID, cost of living and more. Here's your go-to source for today's LA news.
Of course he's right. As soon as our producer found the murder scene address on a real estate website and sent us the link, we checked it out and looked at all the pictures. But is it appropriate to broadcast them?
I have to say yes, because we did, and everyone else will too ... but it does feel a little bit yucky.
And as soon as I got the victim's name and put it in a Google search, there was her Facebook page. OF COURSE I'm going to look at it. Once click to switch into the Ventura County network, and I'm reading all about her.
She was class of '84, like me. My age, happily married with two kids. Two kids who survived, and one of whom witnessed the stabbings of his parents. This is where we run into trouble.
No, of course we're not going to broadcast pictures of them. The fact that they survived, and were in the home, is so heartbreaking. Their lives changed course today.
To see their home in picture perfect order, and imagine the crime that took place there, is awful. But this is the house, putting its best foot forward; the real estate picures are the ones we want the world to see -- aren't they?
And the Facebook pictures are always the ones we want the world to see, aren't they? How many of us have quickly untagged ourselves in unflattering photos so they don't show up on our page? The profile picture is what we post as a hint on how we see ourselves, and how we want the world to see us.
Traditionally, the DMV picture is the one that is legally available to the news media once the Coroner confirms the identity of the dead. Who among us wants our drivers license picture as our visual epitaph?
I think it truly adds something to a news story when we can see the people involved in it. As viewers we immediately empathize or categorize or justify or identify. It humanizes our victims. Or does it just make us feel better to believe that?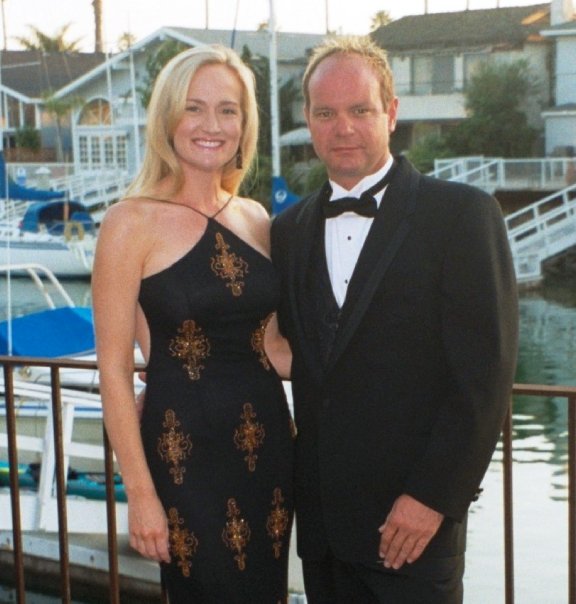 So I post these pictures of the couple that will very likely be all over every news outlet within a matter of hours. A couple we now know was expecting a baby, who is now being called a third murder victim. Knowing these pictures add something, and knowing everyone else is broadcasting them ...
Well, it still doesn't feel good.