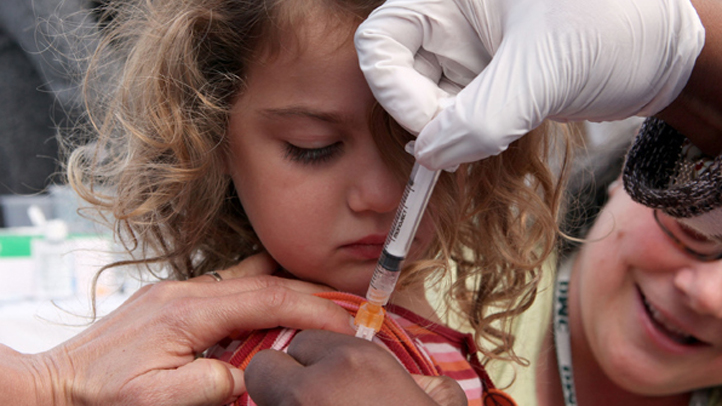 Peter Lee, who heads California's Health Benefit Exchange, says he's used to fighting misconceptions about the federal health care reform law.
"Do I start or end with black helicopters?" Lee joked Wednesday during remarks to the Sacramento Press Club.
The House of Representatives that day cast another vote to repeal the law recently upheld by the U.S. Supreme Court, a largely symbolic vote that's destined to go nowhere in the Democratic-controlled Senate.
Local
Local news from across Southern California
"This is going to happen. Repeal...isn't going to happen," Lee said.
The real battle, as Lee sees it, is to address what he acknowledges as widespread misunderstanding and mistrust about what critics have labeled government-run health care.
"It is so far from a government plan that it is mind-boggling," Lee said.
The plan also includes no rationing of health-care services to control costs, Lee said. Lee and his office have their work cut out for them, given the complexity of the law and the political din surrounding the measure.
His agency was the first set up in the nation to establish an exchange, or marketplace that will allow individuals and small businesses to shop for health coverage. That begins in 2014.
In theory, the state will have such large numbers of consumers that it will be able to negotiate the best rates. But even massive agencies like CalPers have found in the past that there was difficulty carrying that out.
Lee believes that can be done, and said the key is that insurance companies can no longer avoid risk by enrolling only healthy people.
"We are no longer going to reward health plans for playing the risk game," Lee said.
There are lots of questions from business owners and individuals anxious about what's required. Overcoming public skepticism and resistance remains a huge hurdle. As is so often the case, what happens in California looms as an important test case for the rest of the country.
Author Kevin Riggs, an Emmy-winning former TV reporter in Sacramento, is Senior Vice President at Randle Communications.
Send us your thoughts via Twitter @PropZero or add your comment to our Facebook page.