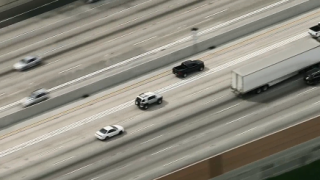 Police were chasing a driver in the Pacoima area Friday afternoon for a possible narcotics violation.
Pasadena police began chasing the driver, who led the pursuit on the northbound 5 Freeway at 12:30 p.m.
The driver eventually pulled over, and officers made him remove his shirt to ensure he wasn't armed.
Local
Local news from across Southern California
He was taken into custody without incident.