Mourners placed flowers, candles and other items at a memorial on a sidewalk Thursday outside a Seal Beach salon to remember victims of a gunman who burst into the business Wednesday afternoon and opened fire on customers and employees.
Most people were friends and salon customers and others were family members. Many people looked at the tributes in silence – fighting back tears.
The shooting rampage killed eight people and critically wounded a ninth victim.
Previous Article: 8 Dead in Seal Beach Shooting
Investigators removed crime scene tape Thursday morning outside Salon Meritage. Among items left at the memorial, a poem called "The Day After."
"You could be somewhere, innocently, just getting your hair done or your nails done," said Scott Youngren, who attended a vigil Wednesday night. "Before you know it, it's over."

Another vigil is planned for 8 p.m. Thursday to remember the victims of Orange County's deadliest mass shooting. The identities of the victims will be released Friday at an 11 a.m. news conference with the Orange County District Attorney, said Acting Police Chief Tim Olson.
"The coroner's office is finishing identifying the victims and making all the family notifications," Sgt. Steve Bowles said early Thursday.
Just a few minutes after the shooting, police arrested 41-year-old Scott Dekraai about a half-mile from the salon. Witnesses told NBC4 the man was wearing a protective vest and that police removed weapons from the pickup he was driving.
Dekraai appeared to target his ex-wife, who was working at the salon, witnesses said. Michelle Fournier and her ex-husband were involved in a bitter custody dispute over their son, according to friends and neighbors.
A service for the victims was conducted late Wednesday at SeaCoast Grace Church in Seal Beach. Kari Salveson, of Los Alamitos, said Fournier made visits to the salon special.

"She could gab away," Salveson said. "She was one of those girlfriends you could never get enough of. She made you smile and she made you laugh."
A note (pictured, right) outside the salon Thursday read, "RIP Michelle & Kristy."
Local
Local news from across Southern California
"I'm sorry she's gone," said Lydia Oliver, a former neighbor of Fournier's. "It's very sad. I feel sorry for the boy. He's a good boy."
The salon owner, Randy Fannin, is believed to be among the deceased. The family released a statement late Wednesday: "Our family is struggling to not only make sense of Wednesday's events, but also doing our best to process the overwhelming loss we've all experienced."
Not everyone who stopped by the memorial Thursday knew a victim, but Seal Beach is a tight-knit seaside community of about 25,000.
"In a city this small, everybody's going to know somebody and that's the unfortunate part," said mourner Jennifer Gallier
The salon was full of customers at the time of the shooting, witnesses said.
"There was like a 'pop pop'... and my receptionist screamed out, 'He just shot that man' and we all went into the bathroom and called 911,'' said Kimberly Criswell, who owns a salon two doors away and knew many hairstylists at Salon Meritage. "I'm sure I've lost some friends today.''

One man and five women were pronounced dead at the salon. One man and one woman died after they were transported to a hospital. One woman remained in critical condition early Thursday.

Six bodies were found inside the salon. One victim was found outside the building.
Related: Salon Meritage Remembered Facebook Page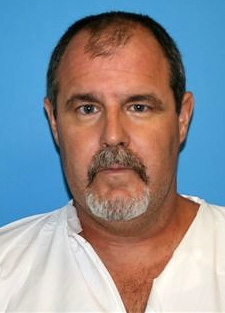 Police Continue to Investigate Motive

Authorities have yet to detail a motive for the shooting, but friends of the salon owner and other employees said Scott Dekraai (pictured, right) was the ex-husband of a stylist who worked there.

"There may be something to the motive as to a relationship with somebody in the salon, that is our assumption," Bowles told the Associated Press. "There are some significant charges he's facing. We want to vertify all the facts."

After Scott Dekraai's arrest, officers went to a house on Melody Lane in nearby Huntington Beach. Crime scene tape was placed around the house, which is registered to Scott Dekraai.

Dekraai's Huntington Beach neighbors described him as outgoing and always welcoming to visitors. He often played catch with his son in the yard of the home.

His next-door neighbor told the Associated Press she last saw him Tuesday morning as she was leaving for work.

"I'm like, no, not this neighbor, no way, he's the nicest guy ever,'' said neighbor Stephanie Malchow, who attended Dekraai's wedding when he married his current wife three years ago.
Follow NBCLA for the latest LA news, events and entertainment: Twitter: @NBCLA // Facebook: NBCLA