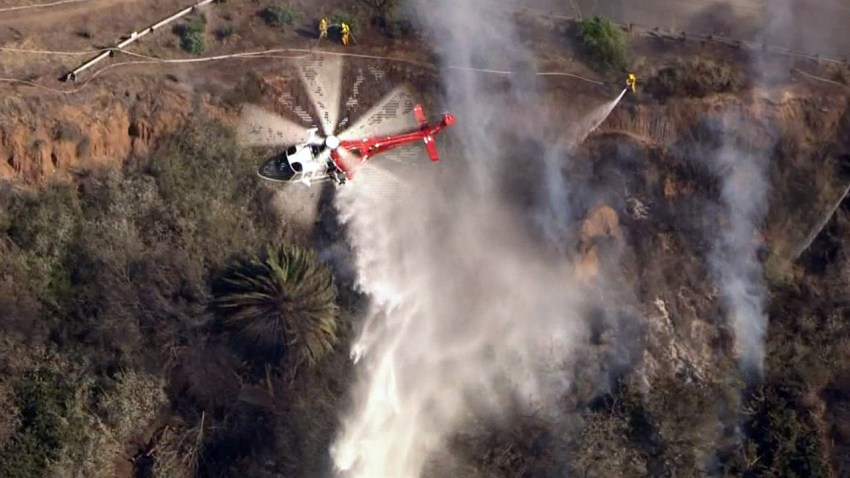 Firefighters knocked down a brush fire that scorched less than an acre near a Pacific Palisades neighborhood Tuesday afternoon.
The blaze broke out just before noon near 15500 Via De Las Osas, the Los Angeles Fire Department said. Smoke rising from the fire was blown over the neighborhood.
The blaze was knocked down in 52 minutes, officials said. No evacuations were ordered, and no injuries or damage were immediately reported.
Local
Local news from across Southern California
Eighty-one firefighters on the ground and three helicopters were called in to battle the blaze, officials said. Aerial footage showed a helicopter making water drops.
Drivers were advised to avoid Pacific Coast Highway south of Temescal Canyon Road.
The blaze was burning near the location of another small brush fire.
The cause of the fire was under investigation.