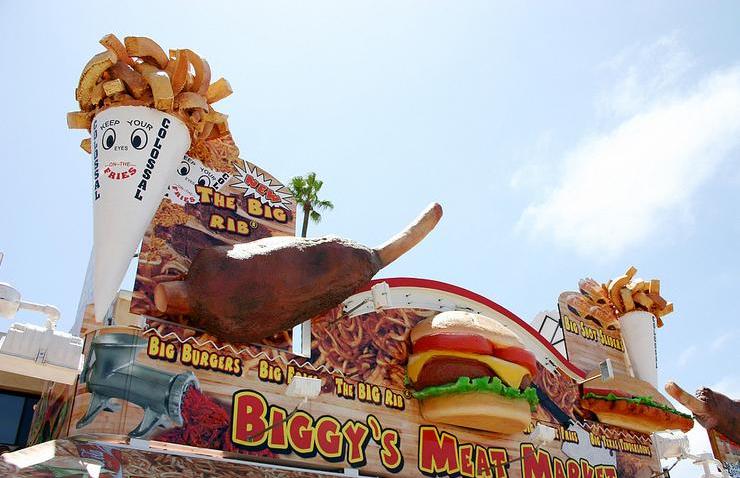 Orange County Fair officials blamed a late-summer swelter that saw near triple-digit temperatures for a drop in attendance at the annual summer bash.
Fair officials reported just under 1.4 million attendees this year, a 4 percent drop compared to the previous year, which broke an all-time record.
Officials said they began seeing a drop on Wednesday, near the beginning of a week-long heat wave that gripped Southern California.
Local
Local news from across Southern California
Even though they saw some of the largest crowds for their popular music concerts, it didn't make up for the overall drop in attendance. Despite the drop, officials were happy.
"In my first year as CEO, this fair has exceeded all expectations," said Jerome Hoban, OC Fair, event president and CEO. "Every year, the OC Fair manages to deliver a high-quality event and this one was no exception."
While many areas saw triple-digit temperatures, Costa Mesa, which hosts the annual event, saw temperatures in the 90s.
Residents decided to forego the sugary funnel cake, wine tasting and deep-fried finger foods, to seek shelter from the blistering outdoors, officials said.
The OC Fair -- this year themed, "Home Sweet Home" -- has been an Orange County staple for 122 years. It is the oldest fair in the Southern California region. It was the third-most attended among Southern California fairs behind Los Angeles and San Diego in 2011.
The news comes as another fair across county is expected to kick off.
The L.A. County Fair starts Aug. 31.
Officials said they too saw record-breaking attendance last year and hope the heat doesn't keep people away.
Follow NBCLA for the latest LA news, events and entertainment: iPhone/iPad App | Facebook | Twitter | Google+ | Instagram | RSS | Text Alerts | Email Alerts