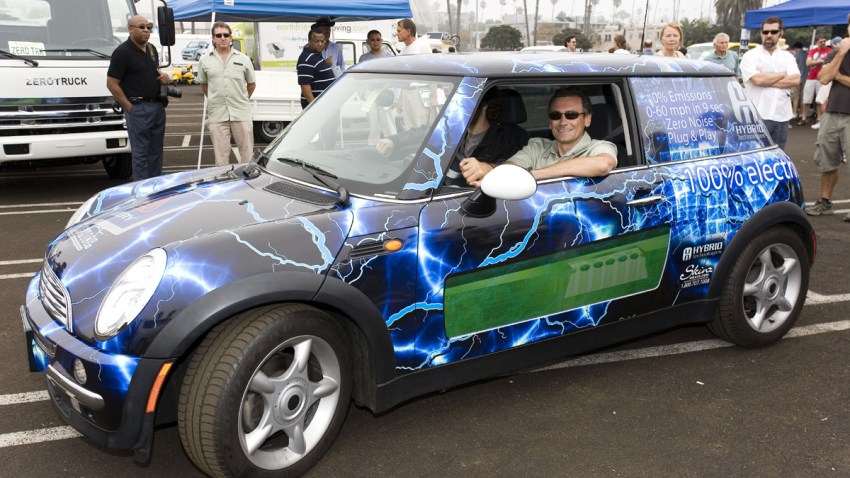 If you're tired of gas taking 'green' out of your wallet, here's a chance to test drive cars that will put it back...in more ways than one.
The Alternative Energy and Transportation Expo is coming to Santa Monica. The event offers a chance for the public to test drive the latest in green tech: electric, natural gas, biodiesel, hydrogen, fuel cell and ethanol cars. In addition, several new models will be making their debut.
The two day event slated for October 19 and 20 at the Santa Monica Civic Auditorium. Besides vehicles, the Expo will feature panel discussions on ways to help the current energy and climate crises.
Local
Local news from across Southern California
A 'Ride & Drive Lot' will offer a hands-on experience with all technologies and most vehicles on display can be purchased.
The 2006 event drew more than 10,000 people and showcased a variety of vehicles including Honda's natural gas Civic, the electric Spyder Electrum sports car, and vehicles from Chrysler and Toyota. This year's event will showcase even more while expanding the focus to include other types of alternative energy.
Other topics include explanations of tax rebates and credits for alternative technology, ways to support pending eco legislation, and future transportation plans.
A "Sustainable Foods Café" will be open just in case you didn't getting enough 'green' during the day. Admission to the Expo is free.