Sheldon Lockett spent eight months in jail for a crime he says he didn't commit, claiming Los Angeles County Sheriff's Department deputies from the Compton station set him up and made false accusations of resisting arrest and two counts of attempted murder.
The assertions come as a watch dog group claims there is a secret society within the department after nearly two dozen deputies were discovered to share the same type of tattoo.
"I have ill feelings toward police. I don't want to see them, I don't want to touch them, talk to them," Lockett said. "Every day, I stared at the ceiling every day and thought like, how could it be?"
Lockett, a high school football star that won a college scholarship, was outside his godmother's home on Oleander Avenue in January when his attorney said two deputies rolled up with guns drawn.
"The officers aggressively approach them and goad them into a chase," his attorney John Sweeney said.
Lockett said he tried to hide, and said two deputies grabbed him, used a stun gun on him and beat him.
"I blacked out once so I was pretty much thinking I was dead from there," Lockett said. "From there on I was pretty much thinking I was going to die or get shot, anything."
Local
Get Los Angeles's latest local news on crime, entertainment, weather, schools, COVID, cost of living and more. Here's your go-to source for today's LA news.
It was eight months before that the deputies Lockett encountered would be involved in a shooting that would leave Donta Taylor dead. Sweeney is also representing Taylor's family in a wrongful death lawsuit against the department.
"This is predatory action. And I think that they are rewarded," Sweeney said.
Taylor was killed in August of 2016.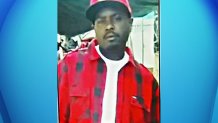 Deputy Samuel Aldama was involved in the shooting and during his testimony, Aldama admitted animosity towards African Americans.
Deposition testimony:
Attorney: "Do you have any ill feelings towards African Americans in general?"
Deputy: "Ill feelings? I'm not..."
Attorney: "I'm sorry?"
Deputy: "Can you repeat that question one more time, sir?"
After repeating the question, he answers with: "I do, sir."
"I've never heard testimony like that before in my life. It is bone-chilling that I was sitting across the table from a person with a badge and a gun," Sweeney said.
The LA County Sheriff's Department wouldn't comment on pending litigation but did send a statement from Sheriff McDonnell:
"My expectations are very clear as to employee behavior and performance...the tattoo depicted by a plaintiff's attorney ... is cause for concern, but does not in any way reflect the LASD of today and undermines the progress we've made in the last few years. We are working hard to help our deputies understand that the decision they make could unnecessarily place them in legal, financial or professional jeopardy."
But Sweeney believes the tattoo is a product of today's sheriff's department, a claim he says proves that deputy gangs are alive and well. One of the deputies involved in Lockett's arrest has the tattoo - a skeleton with a Nazi-era helmet, holding an assault rifle, surrounded by flames.
Sweeney said it was during that testimony that he also discovered the tattoo and the idea that nearly two dozen other deputies have the same one.
"They say that you earn your ink when you get these tattoos and you earn them by doing violent acts," Sweeney said.
Sweeney said the two deputies - one of which is on desk duty in Compton, and the other is no longer a deputy - are part of that clique that may prove deputy gangs still exist within the department.
Sweeney believes the tattoo could be racially motivated, based on Lockett's claims that he heard the n-word over and over.
"They were like beating me, kicking me, calling me [n-word], [n-word]," he said