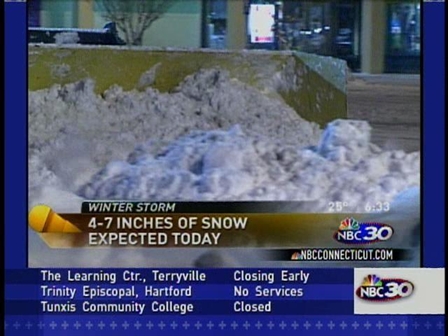 Criminal charges are pending today against a rapper called "The Game" because he caused hundreds of phone calls to flood the Compton sheriff's station, compromising public safety in what officials called a "telephone flashmob."
A sheriff's captain said today his agency has complied enough evidence to recommend that the District Attorney charge the rapper with causing annoying or harassing phone calls to be made, and for delaying or obstructing police officers in doing their duty.
Local
Local news from across Southern California
Calls started pouring in at 5:23 p.m. Friday after the rapper -- whose real name is Jayceon Terrell Taylor -- told his nearly 580,000 Twitter followers to call the number for an internship, said sheriff's Lt. Suzan Young of the Compton Station.
"These needless phone calls interfered with the ability of sheriff's desk personnel to answer the business line phones and 9-1-1 calls, and for dispatchers to send help to people who really needed it," said Captain Mike Parker of the Sheriff's Headquarters Bureau. "We don't know how many people needed help but couldn't get through the overwhelmed phone lines."
Initially, deputies thought all the phone hang-ups were a result of a phone malfunction.
"There were so many phone calls that all of the many phone lines were overwhelmed," Parker said. "For hours, as soon as sheriff's deputies and dispatchers hung up phone lines, they rang again with new callers.''
Parker said many emergency calls were received between the hang-ups and music internship questions in the two hours following the tweet, but there were delays in providing help with a missing person, a spousal assault, two robberies and a stolen car, among others.
Around 7 p.m. Parker used his own Twitter account asking the rapper to remove his post, as it resulted in a "telephone flashmob" and was compromising public safety.
"By about 8 p.m., the calls tapered off to the point that desk deputies and dispatchers could handle the call volume without impeding public safety," Parker said.
Taylor, who also goes by Charles Louboutin, denied responsibility for the phone calls, telling the Los Angeles Times in a tweet that "it wasn't me." He suggested his account had been hacked.
Taylor, who grew up in the area but now lives in Glendale, also tweeted:"Yall can track down a tweet but can't solve murders! Dat was an accident but maybe now yall can do yall job!"
Copyright CNS - City News Service