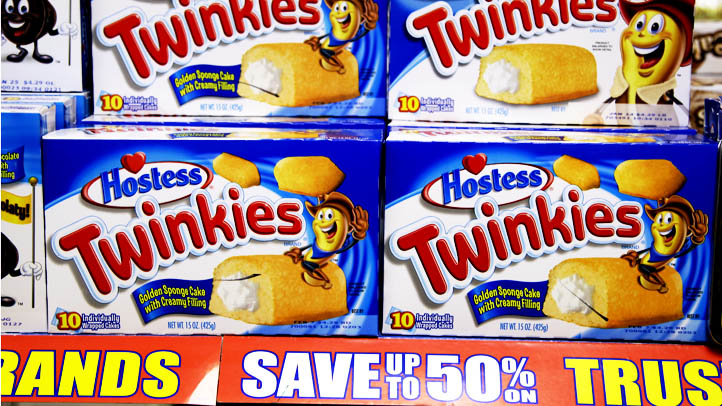 In the mid-'70s, a youngster looking for a quick sugar rush could score a Twinkies two-pack for 15 cents.
Even in recent history -- despite bankruptcy woes and labor concerns -- the price of Twinkies always felt reasonable.
Then Friday happened.
Local
Local news from across Southern California
"Hostess Brands is Closed," read the headline on the company's website.
And so began what the history books may one day appropriately dub: "Twilight of the Twinkie: the Great Sugar Rush of 2012."
Now, a Twinkie 10-pack could set you back as much as $100.
On eBay, listings for Twinkines took on a new urgency:
"BUY NOW BEFORE THEY ARE GONE!"
"What better way to show how you feel than with some of THE LAST TWINKIES PRODUCED!"
"BUY NOW! This is one of the last few boxes of Hostess Twinkies that will be produced!"
Savvy shoppers can still find digital deals on the old-school sponge cakes with creamy filling, but at least one listing began at $100 for a 10-pack.
Across Los Angeles, multiple merchants are reporting a "run" on Twinkies. A few retailers have already run out.
That $100 price tag on eBay may not seem so absurd after all -- especially based on some of these shoppers' tweets:
[
View the story "Twilight of the Twinkie: The Great Sugar Rush of 2012" on Storify
]