Hundreds of people, many arriving in buses, gathered at a candlelight ceremony Thursday to remember five people killed when a small plane crashed into a Southern California home.
The vigil in a schoolyard in Yorba Linda drew friends, neighbors and others in mourning after a plane broke apart Sunday over the Orange County community. The people who died in the home were identified Wednesday as 85-year-old Roy Lee Anderson of Yorba Linda, his 68-year-old wife Dahlia Marlies Leber Anderson of Yorba Linda, 48-year-old Stacie Norene Leber of Corona and 58-year-old Donald Paul Elliott of Norco.
"They're wonderful people, they would open their door to anybody," said Anderson family friend Patty Crozier. "The world lost some very good people."
Their families released a statement saying they were "devastated by our loss of our family members, who will be greatly missed."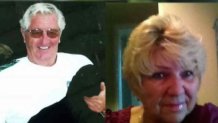 "Our family bond is tight and each member lost in this tragedy represents more than just one role within our family," according to the statement. "We lost parents, grandparents, great-grandparents, spouses, sisters, brothers, aunts and uncles. The home lost was a beacon for so many family and friends where many celebrations were held.
"We want to thank our extended family and friends who have provided amazing support, kindness and compassion. It takes a village."
The Rev. Mark Jackson remembered seeing Elliott in chruch earlier that Super Bowl Sunday.
Local
Get Los Angeles's latest local news on crime, entertainment, weather, schools, COVID, cost of living and more. Here's your go-to source for today's LA news.
"It was an amazing experience," said Jackson. "Little did we know he was going to be gone that afternoon."
The Andersons were remembered for their warmth, inviting people into their home.
"Everybody that knew them became their family," said friend Linda Boyer.
The family thanked the first responders and neighbors who tried to help after the crash, and all the agencies "who have worked so tirelessly since the incident to provide us with assistance and answers."
"As we deal with the reality that lies ahead, we ask that the news media please respect our privacy during this extremely difficult time."
The 75-year-old pilot and restaurant owner who crashed into the home was identified as Antonio Pastini of Gardnerville, Nevada.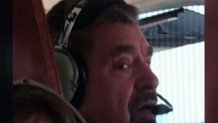 Pastini's 1981 twin-engine Cessna 414A nose-dived onto the 19000 block of Crestknoll Drive at 1:45 p.m. Sunday, about 10 minutes after departing from Fullerton Municipal Airport, according to National Transportation Safety Board Investigator Eliott Simpson.
Sheriff's deputies at the crash scene found a Chicago Police Department badge and retirement papers on the pilot, according to Orange County Sheriff's Department spokeswoman Carrie Braun.
After consulting with Chicago police Monday night, it appeared the credentials were fake, according to Braun. According to various media reports, the badge he was carrying had been missing since 1978, although it was unclear if it had been lost or stolen.
An investigation was continuing into the cause of the fiery crash.
Radar data indicate the plane made a left turn and climbed 7,800 feet before crashing into the two-story home, leaving the cabin in a ravine behind the house and debris scattered over four blocks, Simpson said.
Pastini, who was flying solo, died at the scene, as did the four people in the home, Orange County Sheriff's Lt. Cory Martino said. The bodies of the four occupants of the home were badly burned, delaying their identification.
Two injured victims were hospitalized with moderate burn injuries, and one firefighter suffered a minor ankle injury.
NTSB investigator Maja Smith told reporters that many witnesses reported seeing the plane's wings and tail fall off before it crashed.
NTSB investigators combed the neighborhood this week, gathering evidence and picking up the pieces of the aircraft, which were to be taken to a storage facility in Phoenix for further examination.
A preliminary crash report was expected to be available in 10-14 days.
On Pastini's Facebook account on Jan. 27, he discussed his volunteer work with Angel Flight, which provides airplane rides for the needy to get to doctor appointments.
"Now I want to help more of those who need help, so I have an idea," he wrote. "You want to go flying? Want an easy trip somewhere? Coordinate with me so we can take a child for treatment or bring medicine or blood somewhere where it will save a life. Pay for the fuel and together I will take you where you want to go and we can help way more people. If you just save one person isn't it worth it, and this way we can save many."
In a Nov. 26, 2008, Nevada Appeal news article about a restaurant that Pastini owned at the time called Carson City Diner & Catering, he told the newspaper that he had retired after 21 years on the Chicago police force.
"I loved it," he said. "I loved my friends, I loved where I lived, I loved Mayor (Richard J.) Daley."
Pastini told the newspaper that after he retired, he moved to northern Nevada to get into the food industry, where he worked as a child with his mother, a chef.
His first restaurant, he said, was Chicago Express in Reno in 1986.
"A couple of cops came by and found out I used to be a cop too, and it became a cop hangout," Pastini said.
The newspaper reported he opened three more locations and then sold out in the late 1990s after he was diagnosed with cancer. When he recovered, he got back into the restaurant business, the newspaper reported.
At the time of his death, he owned Kim Lee's Japanese Restaurant and Sushi Bar. An employee who answered the phone at the eatery on Monday declined comment, citing the family's wishes.
Copyright CNS - City News Service