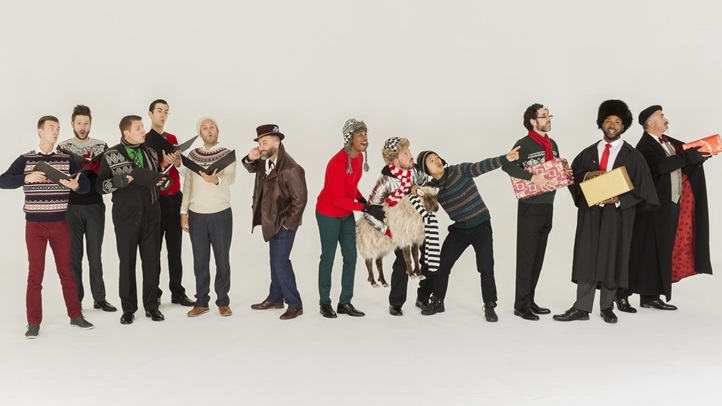 Hanging ornaments from the branches of our Christmas trees, or shiny baubles along a front railing, or glittery balls from a chandelier? People who like doing it up in December, as far as over-the-top decorating goes, will find all sorts of festive and whimsical ways to display ornaments.
But there's only one sort-of-actual ornament you can walk inside in Southern California, a glittery, silver-pretty, shiny-in-the-sun landmark that looks as though it would easily be the ultimate adornment on any seasonal fir.
Of course, you'd have to shrink Walt Disney Concert Hall down about 1,000 times for it to fit upon the typical Douglas fir branch, but we don't want that to happen, for the downtown cultural venue is the ultimate spot for splashy seasonal song-tastic shows.
Local
Local news from across Southern California
The LA Phil's annual "Deck the Hall" program is, in fact, full of pretty ornaments, if you will. There's a Chanticleer concert, a show sure to brim with classics and other raise-the-spirit goodies, and there's the sing-along day, too, a popular event that invites the audience to give big voice to the carols they practically know by heart.
The acclaimed a cappella stylings of Sweet Honey in the Rock brighten the night of the winter solstice, while Handel's "Messiah," the Arturo Sandoval Big Band, Pink Martini, and a "White Christmas" Sing-along add some extra whipped cream to the holiday-flavored pastry that is the "Deck the Hall" schedule.
All the cheer-bringing concerts unfold over the second half of December, on select nights, so don't schedule too much, if possible, should you want to spend the final fortnight of the year inside a giant ornament feeling the magic of music.
Because, truly, isn't the 13-year-old concert hall as exquisite as a perfectly made ornament, with its silvery swoops and pretty pockets and distinctive lines?
The setting, with its famous acoustics, is an ideal place to greet the season of peace, of song, and of togetherness.
Copyright FREEL - NBC Local Media