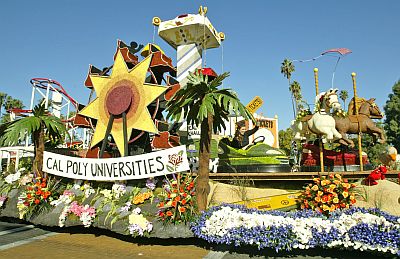 Get out your scorecards -- it's almost time to vote for your favorite float in the Rose Parade.

It's the second year that viewers will be allowed to vote for their favorite float.

Cal Poly Universities' float was the fan favorite for 2009. "Seaside Amusement" (pictured, above) received 3,219 out of 10,618 votes submitted.

Fans will vote for their favorite among 41 floats in 2010.

After watching the parade, fans can vote on the Tournament of Roses website. If you miss the parade, video of the event and float photos will be posted.

Voting is open Jan. 1 between 10 a.m. and 5 p.m.

Oregon faces Ohio State in the Rose Bowl.