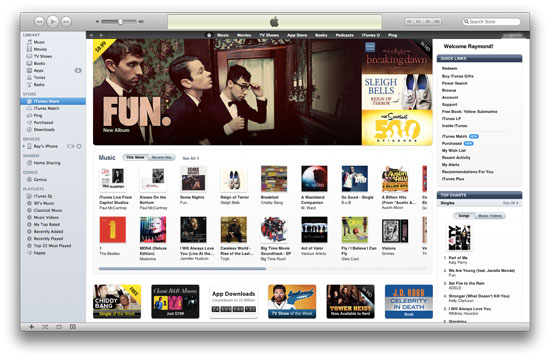 A recent study shows that Apple's digital streaming service on iTunes beat out other digital content heavy hitters such as Netflix, HBO Go and Amazon.
The study was based on more than 5,500 surveys of visitors to online streaming sites by research company Foresee, and gave an average score of 77 out of 100, according to the report. In general users are more favorable, since that number was 67 a year ago, Electronista reported.
For those streaming TV programs and movies, iTunes was the winner in customer satisfaction (80)over Netflix and HBO Go (both 79), Amazon Instant Video (78), while Crackle and Hulu Plus received the lowest score (75). Most customers said they preferred their ISP rather than their mobile data plan.
U.S. & World
News from around the country and around the globe
The reasons for Apple's higher score? Reliability and performance were the primary reasons and ensuring a smooth stream during the whole episode or film. Apple apparently pre-downloads a portion of video to ensure that experience, Foresee reported.
In news, NBC News and Fox News both ranked highest at 79 percent, while Fox ranked highest in sports. About two-thirds of smartphone users used their device for the last mobile media or entertainment experience -- only about a half of that number used a tablet.
The report shows that many people are using their personal electronics to watch films and TV programs, let's say on a lunch break or in a line at the Department of Motor Vehicles. The survey also shows that these discriminating users are expecting a smoother and better digital streaming experience, so any service better make sure their experience is a good one to keep those viewers.