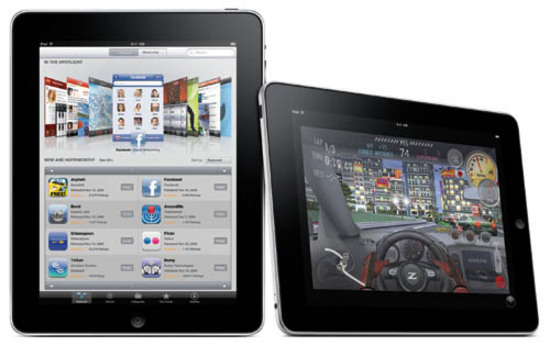 The iPad 2 was an upgrade from the original on virtually all fronts but one: the screen. It still uses the same screen, which feels low-res compared to the iPhone 4s retina display. Could that be changing with the iPad 3?
Rumors have it that Apple's Tim Cook has been visiting Samsung in Korea to talk about using their OLED screens in the next generation of the tablet. Of course, OLED screens are very expensive, especially at that size, so it'd take some finagling to get them at a price that would allow Apple to keep the iPad relatively inexpensive.
Other rumors have Apple prepping a more traditional LCD for the iPad, one with a Retina Screen resolution level. It'll be interesting to see which direction they end up going with.
U.S. & World
News from around the country and around the globe
Via AppleInsider
For the latest tech stories, follow us on Twitter at @dvice
Copyright DVICE - DVICE