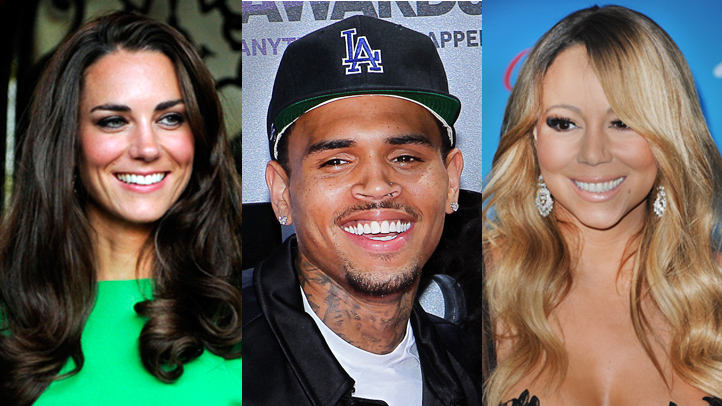 "Sharknado"-Mania Takes Over Twitter
Tweeters went wild for the new Syfy disaster movie "Sharknado" after its Thursday night premiere.
Bieber Apologizes to Former President
U.S. & World
News from around the country and around the globe
Justin Bieber attempted major damage control after a viral video showed the 19-year-old peeing in a mop bucket and shouting "F*** Bill Clinton." Bieber actually spoke to the former president to apologize for his actions, and it seemed Clinto took it all in his stride.
Leah Remini Reportedly Breaks with Scientology
Former "Kings of Queens" star expressed appreciation to fans following word of her decision to leave the Church.
Busy Phillips Picks Unconventional Baby Name
From North West to Blue Ivy, celebs seem to stray away from the conventional when it comes to baby names, and Busy Phillips is no exception. The "Cougar Town" star and hubby Marc Silverstein announced their daughter's insect-inspired moniker.
Hasselbeck Says Goodbye to "The View"
Hello "Fox and Friends"! Elizabeth Hasselbeck, the ten-year cast member of the ABC talk show "The View," officially announced she is leaving the show and joining Fox News Channel. Hasselbeck made her final appearance on the chat-fest on Wednesday.
A dislocated shoulder, blocked artery and appendicitis caused Mariah Carey, Placido Domingo and Elton John to be admitted to hospital this week. Ouch!
TV Channel Goes to the Dogs

Now your precious pooches can watch television tailored for them all day, every day. That's something to bark about.
Dustin Hoffman's Tears for "Tootsie"
Dustin Hoffman chokes up while discussing how his transformation into a woman for the now classic film "Tootsie" impacted his outlook on life. The video interview became a viral sensation, receiving millions of YouTube hits.
Chris Brown's Monster Mural Gets a Makeover
After neighbor complaints, the L.A. Dept. of Building and Safety ordered R&B artist Chris Brown to remove a graffiti mural on a wall facing the street outside his house.
Randy Travis In Critical Condition
Country superstar Randy Travis remains in critical condition after brain surgery following a stroke he suffered at a Texas hospital.
Duchess of Cambridge's Royal Maternity Roundup
As the world anxiously awaits the birth of the next King or Queen of Great Britain, take a look back at the Duchess' fashion-forward maternity wear.