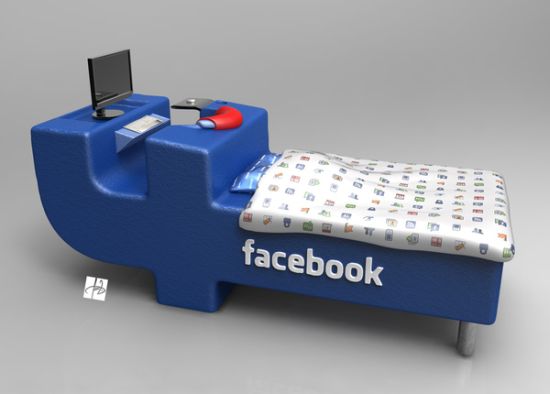 How obsessed are you with Facebook? If you feel the need to check up on your news feed or update your profile once you're already in bed, then I've got the bed for you.
The Facebook bed is shaped just like the Facebook "f" logo lying on its side, with the sleeping area on the stem, and a cute little work area where you can get online in the curve at the top of the letter. This way you can slip up top to send a quick update without even leaving the bed.
I expect designer Tomislav Zvonarić had his tongue planted firmly in his cheek when he made this, but I know more than a few people for whom it would be eminently practical.
U.S. & World
News from around the country and around the globe
I wonder what happens if somebody pokes you?
For the latest tech stories, follow us on Twitter at @dvice
Copyright DVICE - DVICE