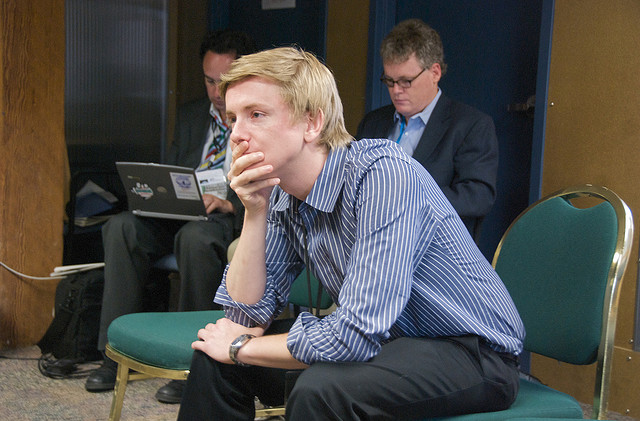 Sean Eldridge could have an amazing social media campaign when he runs for Congress next year ---- because his husband was President Barack Obama's social media guru.
Chris Hughes, a Facebook co-founder, was Obama's "online organizing guru" in 2008, according to the New York Times. Hughes is also the founder of social activism network Jumo which essentially folded in 2011 as Hughes was hired at Good Worldwide. Later, Hughes bought the New Republic where he now serves as editor-in-chief.
Eldridge is the president and founder of Hudson River Ventures, an investment fund, an activist for same-sex marriage in New York and a big Democratic donor, according to the New York Daily News. Hughes and Eldridge married in 2012.
U.S. & World
News from around the country and around the globe
The 26-year-old Eldridge is planning to run against Rep. Chris Gibson (R-New York) for his seat in Congress next year. Gibson's 19th District backed Obama over Republican nominee Mitt Romney in the 2012 presidential election, which could mean a Democrat might win the seat.
It's not surprising that Hughes, who has an interest in social activism would be involved with a politician. What's a little surprising is that the politician would be his own spouse.