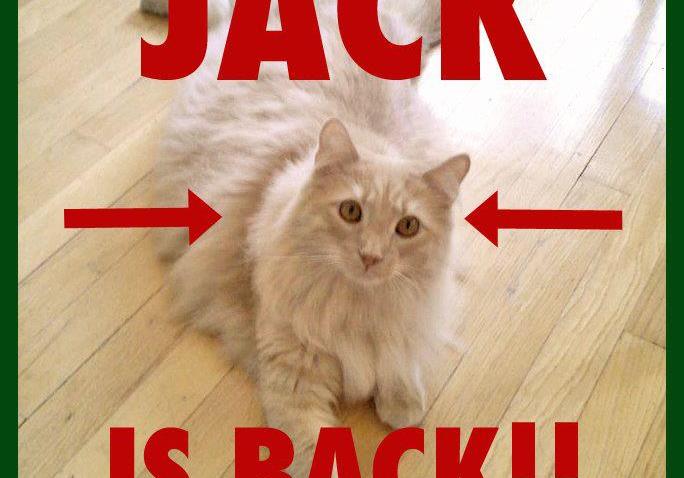 Jack the Cat, lost for two months after escaping from a cargo hold during Hurricane Irene, was found Tuesday in an airport customs room dehydrated but reportedly doing well.
Jack became a cause celebre when American Airlines couldn't locate the cat, which was lost in late August.
Cat lovers bombarded the airline's Facebook page with negative comments, prompting American Airlines to issue a public apology to owner Karen Pascoe, according to the New York Daily News.
U.S. & World
News from around the country and around the globe
Pascoe was moving from New York to San Jose for a new job when Jack went missing from the cargo kennel. (His subsequent Facebook page, "Jack the Cat is Lost in AA Baggage at JFK," immediately garnered 15,000 followers.)
Jack is being treated by a veterinarian for dehydration and according to his Facebook page, will be kept there for a few days while vets assess his condition. He will have to be issued a clean bill of health before flying out to Silicon Valley to be reunited with his owner.
Pascoe's sister, Mary Beth Melchoir, said, "He will not be going home cargo - no way, shape or form."