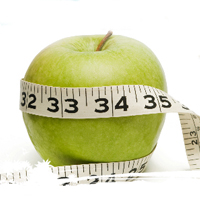 Google announced that in order to help you "make smart choices" it will be giving nutrition information on more than 1,000 foods on its search engine.
"From the basics of potatoes and carrots to more complex dishes like burritos and chow mein, you can simply ask, 'How much protein is in a banana?' or 'How many calories are in an avocado?' and get your answer right away," writes Ilya Mezheritsky, a Google product manager for on Google's official InsideSearch blog.
Mezheritsky continues that the nutritional information will give the information "under an expansion," and users will be able to look up related food or serving sizes. We tried it this morning and received no such "expansion," but apparently the launch begins today, so perhaps we'll have better luck on the weekend.
U.S. & World
News from around the country and around the globe
The new service is basically highlighting Google Search's new conversational search ability, with the search engine now answering questions, that it debuted in March.
If this works, it can help if you don't want to calculate carbs or calories and rather not lug a nutritional values book around.