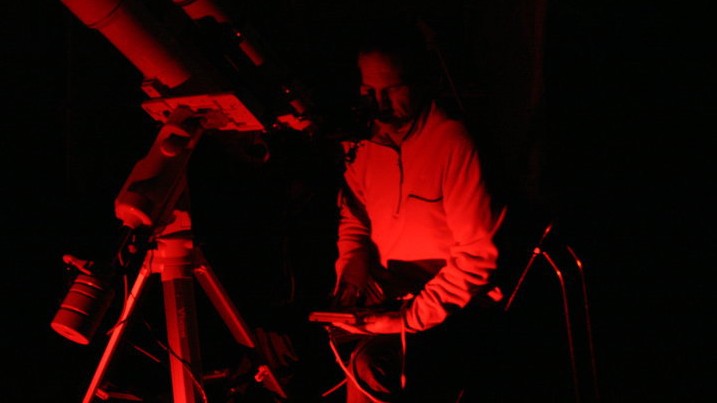 LOOK UP: Earthlings have a keen interest in what's beyond their terrestrial digs, but perhaps no more so than the week when a rover lands on Mars to worldwide acclaim and the annual Perseids shower makes its light-bright return. It's been quite an August already for the heavens -- no PR needed -- and another star-focused event is set to happen right here in our state: The Julian StarFest. The yearly gathering of people who love astronomy and their telescope, paired with the dark skies that the historic mountain town enjoys, makes for some quality sky-watching. And it is set to roll again, over four days -- or, um, nights, rather -- from Thursday, Aug. 16 through Sunday, Aug. 19.
ABOUT THE SKY SOIREE: The San Diego Astronomy Association is the organization behind the event, which includes a number of guest speakers (JPL Solar System Ambassador Jerry Hilburn will chat all things Curiosity) and a General Public Star Party on Saturday, Aug. 18. This is free and definitely the one event you want to catch, if you want to be a part but can't give a number of days to the meet-up. "(M)any telescopes" will be erected, giving visitors a chance to gaze upon various bodies.
ABOUT THOSE PERSEIDS... If you just can't wait to get to some dark skies for some cosmic oohing and aahing, there's be a talk at the Borrego Resort & Spa on Saturday, Aug. 11. Dennis Mammana, who is set to guest-speak at the Julian StarFest, will lead this talk. Oh, and there are stay-over packages, too, if you wish, but best look into those before making for the desert.
Copyright FREEL - NBC Local Media