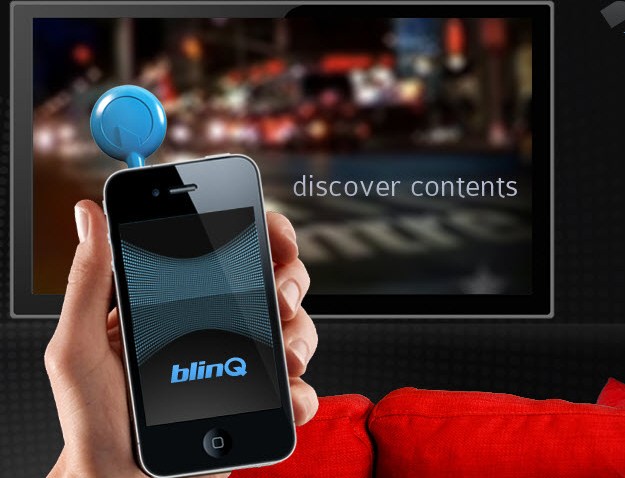 Struggling to find something good to watch live on television?

You're not alone and there are companies out there trying to do something about it.

The popularity of services such as Netflix, On Demand and DVRs has proven that television viewers have grown tired of not having more control over what they watch in real time.

The changing viewing habits has seen the rise of the likes of Apple and Google reportedly trying to change the way television programming is distributed.

It has also given way to the growing phenomenon of live-tweeting and live-facebooking television events.

That's where products such as BlinQ by RyzMedia comes in.

The 2-year-old company is trying to pick up on the socialization of television and make your viewing experience more enjoyable and they are sharing their ideas at the 2012 Consumer Electronics Show.

A free iPhone app -- an Android app will be out shortly -- and a small plastic "Q" plugged into your phone's audio input not only turns your smartphone into a universal remote, it also connects you with what your friends are watching.

The service allows users to share what they are watching on the mobile app, which then takes it users data and displays what shows are trending.

Users can even check out what their Facebook friends are watching and switch over to the same show if they are so inclined.

Future versions of the app will give users the power to gift pay per view movies or events to their friends all through the mobile app and across cable providers.

For now, BlinQ is looking to keep things simple and social.