The cannonball shot by the Discovery Channel "Mythbusters" team continued to make a splash in Dublin Wednesday, one day after it tore through the Bay Area neighborhood.
The incident was not only the talk of the town, it was the talk of the country as word spread about the mishap.
By Wednesday afternoon, the stars of the show visited the damage site. Adam Savage and Jamie Hyneman told the homeowner who suffered the most damage that something like this won't ever happen again.
U.S. & World
News from around the country and around the globe
"We're looking into all of the reasons this happened to make sure not only it never happens again but we make everything right," Savage and Hyneman said.
They also said they would put everything back where it belonged as quickly as possible.
That one cannonball ripped through the home's front door, up its stairs, into a bedroom where three people were sleeping and back outside through a wall.
It then cleared a six-lane road before knocking some tiles off a roof and smashed through the side window of a minivan. The van was the melon-sized cannonball's final resting place.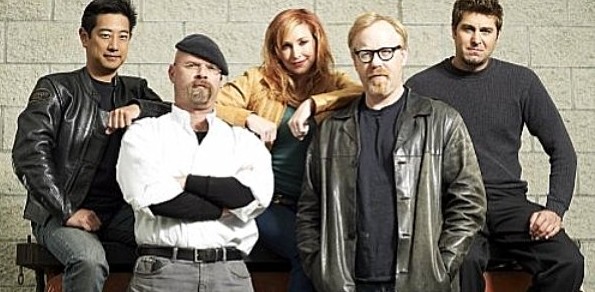 The producers and the stars of Mythbusters said they intended to fire the 6-inch steel object to test its velocity and that is was aimed at huge containers of water meant to absorb the impact, on the grounds of nearby Camp Parks disposal range. They were testing whether a make-shift cannonball made of rocks could travel as far and have the same impact as a Civil War era cast iron cannonball. But the cannonball somehow missed its mark, took an unforeseen bounce off a safety berm and barreled into the quiet Tassajara Creek area Tuesday afternoon.
Savage said Wednesday he thinks the cannonball was aimed too low. He admitted that something like this was "always a fear" of his.
No one was injured.