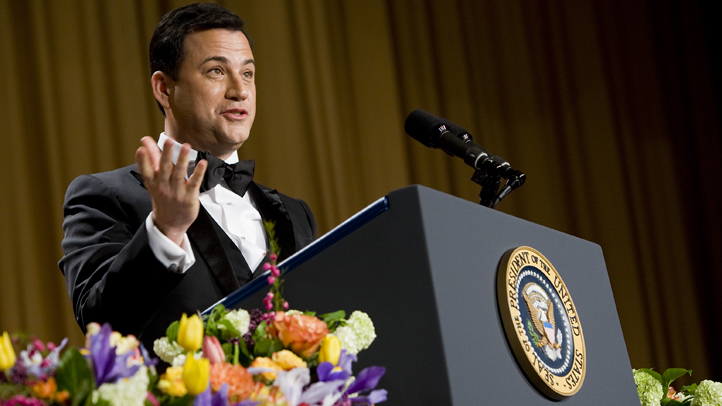 On Tuesday's "Jimmy Kimmel Live!" the late-night host poked fun at Rick Santorum's decidedly under-the-radar endorsement of one-time political rival — and presumptive GOP nominee — Mitt Romney. After months of attacking Romney's credibility, Santorum backed the former Massachusetts governor's presidential bid in the thirteenth paragraph of an e-mail he sent out to supporters shortly before midnight on Monday.
"This is the fun part of the election," Kimmel joked, "where the guys who have been saying terrible things about each other for the last six months suddenly pretend they're on the same team. It's like a 'Jersey Shore' reunion special, really."
"Sounds like somebody had a bottle of sparkling apple cider for dinner and went a little nuts," Kimmel quipped.
U.S. & World
News from around the country and around the globe
Ultimately, despite their policy differences, Santorum and Romney do share common ground, Kimmel said.
"They both like pleated Dockers."