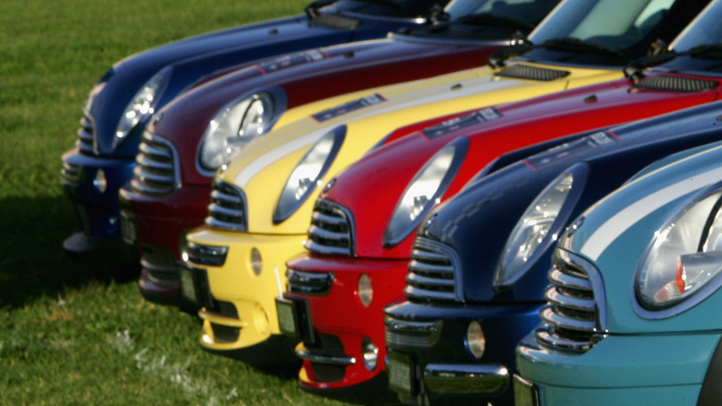 The Olympic spotlight has shifted Friday to track and field, where spectators in the sold-out Olympic stadium have been treated to record-breaking finishes and the debut of a quirky new method for javelin retrieval.
To keep the action moving during a packed schedule of throwing sports—javelin, discus, hammer and shotput—miniature Mini Coopers have been assigned pick-up duty. The auto maker, which is an official partner of team Great Britain and the British Paralympics, unveiled three radio-controlled "Mini MINI" electric hatchbacks to fetch the equiptment athletes hurl onto the field, autoblog.com reported.
While NBC Olympics' live shotput and javelin coverage shows field attendants retrieving throws the old fashion way (picking up the thrown objects and running them back over to the launching area) spectators at the stadium have tweeted photos showing, at the very least, that the mini-Mini's are present.
U.S. & World
News from around the country and around the globe
According to autoblog.com, each of the three cars in the fleet can carry up to 18 pounds and can run for up to 35 minutes before being charged.
The British cars join a fleet of 160 BMWs and 40 Mini E electric cars that Olympic organizers are using as part of their efforts to stage environmentally-friendly Games.