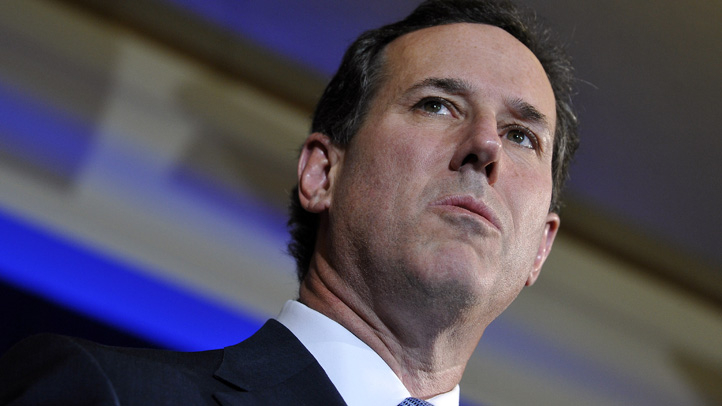 Stephen Colbert got a visit on his show Tuesday night from an eccentric elderly woman spouting political misinformation — and just like Rick Santorum at a recent campaign event, Colbert declined to correct her.
Santorum had come under fire for standing by silently when a woman at one of his campaign events voiced debunked fringe theories as fact, calling President Obama an "avowed Muslim" with "no legal right to be calling himself president." Santorum later said he kept mum because the woman was old and "very wobbly."
"Good for you, Rick Santorum, for respecting the elderly's right to spout hateful nonsense," Stephen Colbert said on his show Tueday night.
U.S. & World
News from around the country and around the globe
And then his television event began to look a lot like Santorum's campaign event: An elderly woman with two canes piped up with, as Santorum would say, "some bizarre beliefs" about the former Senator — involving child slavery rings and... dolphins?
"Rick Santorum threw Baby Jessica down the well. He was making baby soup," the woman added.
Colbert couldn't keep up the respectful facade as long as Santorum, though, and in outrage ordered security guards to remove the woman.
Check out the clip below.