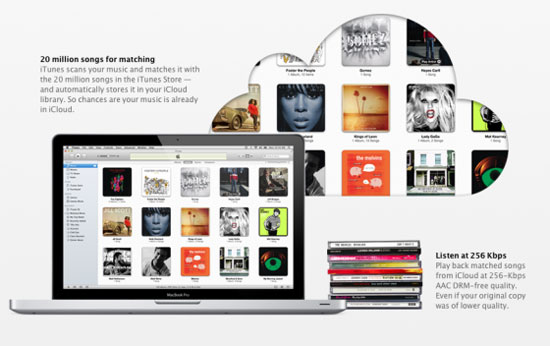 The days of storing your iTunes music locally on your iPod, iPhone or iPad are over.
It's all about having your entire iTunes music library in the iCloud now baby. iTunes 10.5.1 is ready for downloading and it comes with a major update: iTunes Match, Apple's subscription service that matches all of your non-iTunes purchased songs and stores them up in the cloud.
Originally slated for a launch at the "End of October," Apple's finally pushed out the iTunes Match update for users to download — in the U.S. That's right, the feature is currently only limited to us Americans, but we've confirmed that the feature is listed as "coming soon" in other regions.
U.S. & World
News from around the country and around the globe
For $25 a year, iTunes will auto-match pirated songs that weren't bought from the iTunes Store and let you listen to them from any iOS device.
iCloud already lets you store your photos and documents and now music is up in there too. While the reliability of the cloud can be contested, what this ultimately means is that we're marching onward into a future where internal storage capacity on our mobile devices will be irrelevant.
Any new customer can now walk into an Apple Store and buy an iPhone 4S with the lowest capacity, but have their entire music library (some people have over 120GB!) on them at all times — in the iCloud. Instead of paying $400 for a 64GB iPhone 4S, most people will be able to get by with a $200 iPhone 4S or hell, even a $100 iPhone 4 without running out of space to store their Lady Gaga.
So get downloading (mine is already installed) and take iTunes Match for a spin. There's never been a better time to legitimize all that music you downloaded from Kazaa from back in the day.
Copyright DVICE - DVICE