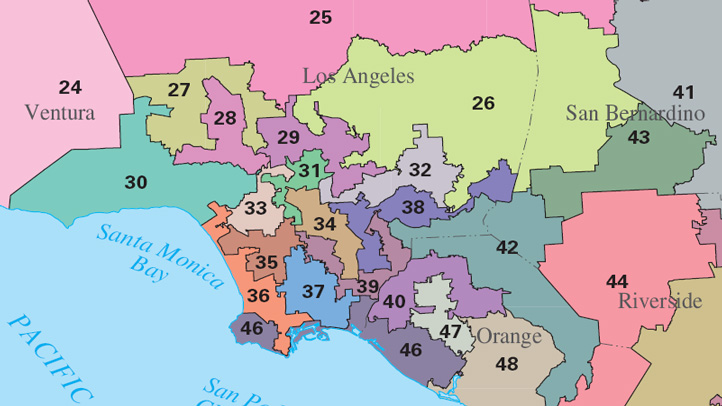 The battle lines are drawn.
The California Citizens Redistricting Commission released a proposed redistricting map Friday that outlines suggested changes in the boundaries of Congressional districts.
"We really had a lot of gerrymandered districts that did not follow geographic boundaries and had nothing to do with community interests, and that is what we got rid of," said Maria Blanco, commission member.
"Our mandate was really to draw districts that made geographic sense," Blanco said. "We didn't cross mountains like previous districts did. We didn't have districts connected by a strand of sand like previous districts had."
Some Republicans say the proposed changes would make it harder to compete in a state already controlled by Democrats because some districts currently held by Republicans would be redrawn to include parts of districts held by Democrats.
"Our mandate was not to draw competitive seats," Blanco said. "I know a lot of voters that put this on the ballot and voted for it had that in mind, but we were specifically forbidden during the process of drawing the lines of looking at the political registration of a particular district."
Watch the full intervierw on News Conference on NBC4LA on Sunday at 9 a.m. and 11:35 p.m.