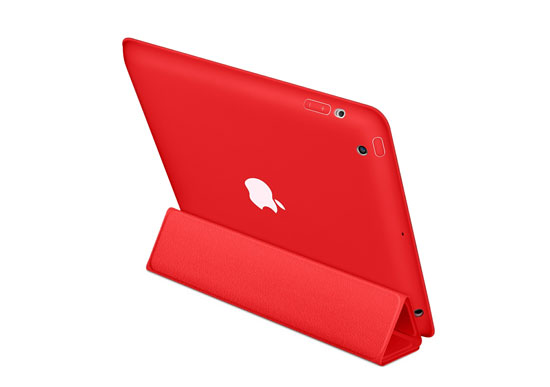 Without a doubt, the MacBook Pro with Retina display and iOS 6 were the high points of WWDC, but Apple also made a few announcements that it didn't deem were worthy of stage time. Here's six things you most likely missed if you were only following Apple's major keynote announcements.
---
1. Smart Case
U.S. & World
News from around the country and around the globe
When Apple unveiled the Smart Cover last year, I called it a dumb, not because of its magnetic latch and sleep-waking features, but because it didn't protect the back of the iPad. What good is a polyurethane or leather cover that only shields that iPad's display? If you drop your iPad and its sides or rear hit the ground, it's a doomed gadget.
Somebody must have knocked some sense back into Apple, because the Smart Case actually covers the sides and rear of the new iPad without losing any of its magnetic functionality. It comes in six colors and is on sale now in Apple's online store for $50.
---
2. Mac Pro Spec-Bump
With today's so-called "Post-PC" world shaping up quite nicely and its family of iOS and MacBook Air devices leading the mobile charge, it would have made strategic sense for Apple to leave the desktop behind. Alas, Mac Pro lives to see another day.
Last updated in August 2010, the Mac Pro now comes starts with a 3.2GHz quad-core Intel Xeon processor, ATI Radeon 5770 GPU with 1GB GDDR5, 6GB of RAM and 1TB hard drive. The other Mac Pro config runs on the higher end with a 2.4GHz 12-core Intel Xeon processor, same ATI Radeon 5770 GPU with 1GB GDDR5, 12GB of RAM and same 1TB hard drive.
Clearly, these aren't for your average consumer; the Mac Pro are aimed at professionals. Pricing starts at $2,500 and $3,800, respectively.
---
3. AirPort Express
What's this? A white Apple TV set-top box? Nope. It's a brand-new AirPort Express. For $100, you can easily set up a dual-band router wireless router that does 802.11n Wi-Fi on the 2.4GHz and 5GHz frequency. It's got one USB 2.0 port (sad face for no 3.0 port), an audio jack, an Ethernet WAN port and an Ethernet LAN port.
---
4. MagSafe to MagSafe 2 Converter
If you weren't looking very hard, you would have missed this little detail. The MacBook Pro with Retina display and new MacBook Airs sport a redesigned MagSafe 2 magnetic charging port, meaning they won't be compatible with older MagSafe charging cables. To make them compatible, here's a $10 dongle (it's so tiny!) that'll make it work with any Thunderbolt Display, LED Cinema Display and older MagSafe chargers. Yay, more dongles!
---
5. College Kids: Free Gift Cards With New Mac or iPad
Are you a college student? Apple's sweetening the deal for you to buy either a new Mac or iPad by tossing in a free gift card. From now until September 21, eligible college students will be able to buy a Mac and get a free $100 Mac App Store gift card or $50 gift card with the purchase of a new iPad. It isn't as awesome as the free iPod Nanos and iPod Touches that Apple used to hand-out (with rebate) from a few years back, but it's still a nice incentive to go Mac.
---
6. Goodbye 17-inch MacBook Pro
The gargantuan 17-inch is dead. How dead? Dead, dead. What was once the largest and heaviest MacBook notebook around will soon be a collector's item. It makes sense for Apple to axe the 17-inch Pro. Users are gravitating towards portability and the MacBook Pro with Retina display delivers on that promise with a sharper screen and better speakers — all in a thinner and lighter body. The writing was on the wall for the 17-inch MBP.
Rest in peace, you clunky thang — we won't really miss you.
Via Apple
Copyright DVICE - DVICE