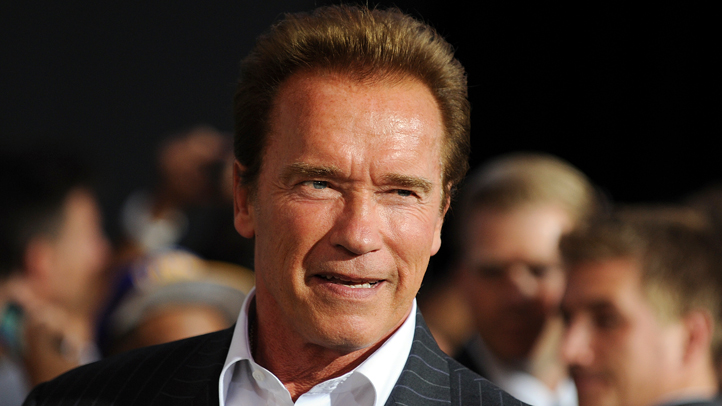 Think "True Lies." As in the film where the Schwarzenegger character hides a deep secret from wife Jamie Lee Curtis, it turns out he was living a real-life lie that only came to light in a therapy session with wife Maria, just days after leaving the California governorship.
We're talking of course about the scandal that Los Angeles Times political reporter Mark Barabak broke last year: that Schwarzenegger had slept with his housekeeper and had fathered a child with her who he kept under Maria's nose for 15 years.
Like some Schwarzenegger sci-fi flick, I thought I had managed to erase the whole sordid episode from my memory banks. I mean, if it were presented as a movie script, I could envision Hollywood rejecting it as absurd and unbelievable. Which may be one reason why Schwarzenegger's confession comes in his aptly named "My Unbelievably True Life Story."
U.S. & World
News from around the country and around the globe
The New York Daily News has managed to obtain an advance copy, and has detailed Schwarzenegger's mea culpa.
Schwarzenegger says, according to this account, that he couldn't face revealing the fact of his illegitimate son to Maria.
"Instead of doing the right thing," Schwarzenegger wrote, "I'd just put the truth in a mental compartment and locked it up where I didn't deal with it every day."
Schwarzenegger pretended, according to this account, that the child wasn't his until the resemblance became too strong to pretend any longer. He revealed the secret to his wife in a therapy session just a few days after he handed over the governorship to Jerry Brown.
It didn't go over well. She moved out and filed for divorce.
Schwarzenegger says, according to the Daily News, that he rationalized keeping the secret during his governorship because he had not campaigned on family values.
In retrospect, there's a lot of irony here. Schwarzenegger faced scandalous charges of groping women on movie sets as he campaigned for governor in 2003. He left political life with a different kind of sex scandal.
I've had people ask me how come no one knew. After all, as a Capitol reporter I had covered his administration from start to finish. I've talked to his security detail, to advisors. The answer is, nobody knew. That, to me, is the most fascinating part of this whole sordid story. Politics and Hollywood both leak like sieves, and yet Schwarzenegger was able to keep the secret.
If confession is good for the soul, it no doubt will be even better for his book sales.