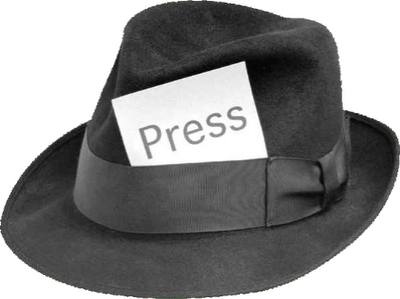 Tom Giles
Tom Giles is editor of BusinessWeek.com's Technology and Science channel, based in Silicon Valley. Before joining BusinessWeek.com in August, 2005, he was deputy technology team leader at Bloomberg News, where he spent more than eight years. He holds a master's from Columbia University and a bachelor's from Princeton.
U.S. & World
News from around the country and around the globe
Watch Press:Here video featuring Tom Giles.
Sarah Lacy
Sarah Lacy of TechCrunch is an award winning journalist who has spent more than a decade writing about nearly everything in Silicon Valley, from the largest publicly traded companies to the tiniest startups. She is editor-at-large at TechCrunch and author of the critically-acclaimed book, "Once You're Lucky, Twice You're Good: The Rebirth of Silicon Valley and the Rise of Web 2.0″ (Gotham Books, May 2008). Lacy is now working on her second book, which is about entrepreneurship in the developing world. She lives in San Francisco.
Watch Press:Here video featuring Sarah Lacy.
Jon Swartz
Jon Swartz, USA TODAY's award-winning technology reporter and Pulitzer Prize nominee, covers Silicon Valley trends, social networking, and various aspects of Internet security including software, spam and hacking.
A high-tech journalist since 1987, Swartz has written for Chicago Tribune, Forbes, London Times, MacWEEK, San Francisco Chronicle and Times-Picayune. He was named a top media influencer in the 2002 and 2003 newspapers category in Adweek Magazine's Technology Marketing Media Influencer's Report. He has won numerous journalism awards and is a two-time finalist for the Loebs, the Pulitzers of business reporting.
Swartz is co-author of Zero Day Threat: The Shocking Truth of How Banks and Credit Bureaus Help Cyber Crooks Steal Your Money and Identity.
Watch Press:Here video featuring Jon Swartz.
Ben Parr
Ben Parr is the Co-Editor of Mashable, as well as a tech entrepreneur, sci-fi author, and aspiring world changer. He first started writing for Mashable in August 2008. In addition to his duties at Mashable, Ben works on his own start-up ideas and recently completed his first sci-fi thriller novel, Desel. His previous experience includes project management for Facebook apps and content management in the web health space.
Ben has been frequently quoted by mainstream media, including CNN, G4, the BBC, Wired, The Telegraph, Playboy, and The New York Times. He is a graduate of Northwestern University, majoring in Science in Human Culture and Political Science and minoring in Business.
Watch Press:Here video featuring Ben Parr.
Kym McNicholas
Kym McNicholas is a reporter for the Forbes Video Network, covering technology and other news from Silicon Valley. She has covered business and technology news for much of her 11-year broadcasting career, including as an anchor/reporter at ON24 Business News, Rob Black & Your Money on KRON 4 in San Francisco, and for Energy News Live. She's interviewed top company executives, analysts, and other experts on technology and the markets, and covered the tech boom/bust/re-emergence in the Valley.
Watch Press:Here video featuring Kym McNicholas.
Jon Fortt
Jon Fortt joined CNBC as technology correspondent in July 2010, working from CNBC's Silicon Valley Bureau. He covers the companies, startups and trends that are driving innovation in the industry.
Fortt came to CNBC from Fortune magazine, where as a senior writer he covered both large technology companies such as Cisco, Hewlett-Packard and Microsoft, and trends including cloud computing and the smartphone revolution. He appeared regularly on KNTV's Press:Here technology show and analyzed tech trends on CNNi's Quest Means Business. Along with a Fortune colleague, he conceptualized Techmate, a video series and column that appeared on Fortune.com and in the magazine's technology section.
Before joining Fortune in 2007, Fortt was a senior editor at Business 2.0 magazine where he produced the What Works section.
From 1999 to 2006, Fortt wrote and edited at the San Jose Mercury News, Silicon Valley's hometown newspaper. There he contributed to several efforts that won awards from the Society of American Business Editors and Writers. As a personal technology writer, his coverage duties included Apple, Palm and Adobe. He also served in roles outside the business department, covering education, editing local news, and developing technology strategy. As the newspaper's senior web editor he helped develop a blog and podcast network, managed the creation of multimedia projects, and served on the board of the Associated Press Managing Editors.
Fortt graduated from DePauw University as a Media Fellow, with a B.A. in English.
Watch Press:Here video featuring Jon Fortt.
Joseph Menn
Joseph Menn is a Technology Correspondent for the Financial Times, covering digital media, technology privacy and security and technology companies such as Apple, Dell, Yahoo, Cisco and Hewlett-Packard.
Prior to joining the FT in March 2009, Menn was a Staff Writer at the Los Angeles Times and a two-time finalist for a Loeb Award for his coverage of Microsoft and the Hollywood writers' strike. Earlier, he won a "Best in Business" award from the Society of American Business Editors and Writers (SABEW) for tobacco coverage at Bloomberg News, where as legal editor he directed stories that revealed the landmark settlement talks between the cigarette companies and the states.
Menn has written three books, including Fatal System Error: The Hunt for the New Crime Lords Who are Bringing Down the Internet, to be published in 2010 by PublicAffairs Books in New York. He has also taught advanced technology and business writing at the University of California at Berkeley's Graduate School of Journalism, lectured at various universities and conferences throughout the US and is a frequent television and radio guest commentator.
Menn began his professional career at The Charlotte (N.C.) Observer. He grew up in the Boston area and graduated with honors from Harvard College, where he was executive editor of The Harvard Crimson.
Menn is based in San Francisco.
Watch Press:Here video featuring Joseph Menn.
Laura Sydell
Laura Sydell is Arts & Technology Correspondent for the NPR newsmagazines All Things Considered, Morning Edition, and Weekend Edition.
Sydell considers it incredibly exciting to be reporting on the ways in which technology is changing our culture. She enjoys telling the stories of everyone from high-profile CEOs, to small inventors such as a Berkeley man who developed a revolutionary book-binding machine in his basement that could transform the publishing industry. She sees the beat as an opportunity to help listeners understand how technology is changing the way we create and live.
As a senior technology reporter on Public Radio International's Marketplace, Sydell looked at the human impact of new technologies and the personalities behind the Silicon Valley boom and bust.
Before coming to San Francisco, Sydell was based in New York City where she worked as a reporter for NPR member station WNYC. There, her reports on race relations, city politics, and arts won numerous awards from The Newswomen's Club of New York, The New York Press Club, The Society of Professional Journalists, and others. She has also produced long-form radio documentaries that focused on individuals whose life experiences turned them into activists. American Women in Radio and Television, The National Federation of Community Broadcasters, and Women in Communications have all honored her documentary work.
After finishing a one-year fellowship with the National Arts Journalism Program at Columbia University, Sydell came to San Francisco as a teaching fellow at the Graduate School of Journalism at University of California, Berkeley.
Among her all-time favorite pieces are her profile of a private eye who found a way to incorporate Buddhist faith into her job by working exclusively on death penalty cases, and the story of a mother's devotion to a son charged with a brutal murder and the bus that carries her and others with incarcerated family members from New York City to a prison upstate.
Sydell has a bachelor's degree from William Smith College in Geneva, New York, and a J.D. from Yeshiva University's Cardozo School of Law. She lives in San Francisco and laments the fact that she is too busy to have a dog.
Watch Press:Here video featuring Laura Sydell.
Richard Waters
Richard Waters is the Financial Times' West Coast bureau chief, overseeing all West Coast, Silicon Valley and global technology industry coverage. He also writes for the FT techblog.
Waters moved to San Francisco in May 2002 after serving as New York bureau chief, editor of technology, telecommunications and media, and Wall Street reporter. Prior to that, he served in the London office as an editor of international capital markets, securities industry correspondent and accountancy and taxation correspondent. Before joining the Financial Times, he was a reporter and editor for several financial magazines. He also spent two years at Lloyds Bank International and lived for a while in Chile, where he worked as a teacher.
Waters has appeared on the BBC, CNBC, CNNfn and NPR. He was chosen Corporate Finance Reporter of the Year in 2004. He was shortlisted for the Business & Finance Reporter of the Year award at the British Press Awards in 2003 and he won the award in 1992. He was named Accountancy Journalist of the Year in 1988.
Waters earned his bachelor's degree from St. Edmund Hall, Oxford University.
Watch Press:Here video featuring Richard Waters.
Maggie Shiels
Maggie Shiels is the BBC's first technology reporter assigned to Silicon Valley. She has worked for the British Broadcasting Corportation in many guises – from presenting Newsbeat on Radio 1 to working for Breakfast News, from fronting news programs on Radio Scotland to working as a stringer in the Bay area for five years from 2000.
She says her most 'notable' achievements was interviewing Audrey Hepburn and Spinal Tap. "Not together I hasten to add, but that would have been some double act."
"For excitement and relevance in the world of technology, the Bay area is simply bursting with ideas, talent, energy, and an amazing can-do attitude. People really believe they can change the world here and if their first idea is a bust, they just pick themselves up and keep on trying."
Watch Press:Here video featuring Maggie Shiels.
Leander Kahney
Leander Kahney is the editor and publisher of Cult of Mac, and author of three books about technology culture: Inside Steve's Brain, the New York Times bestseller about Steve Jobs; Cult of Mac; and Cult of iPod. Leander has written for Wired, MacWeek, Scientific American, and The Guardian in London. Follow Leander on Twitter @lkahney and Facebook.
Watch Press:Here video featuring Leander Kahney.
Josh Quittner
Josh Quitter of TIME Magazine has twice been named as a member of the top 20 most influential technology journalists by ADWEEK's Technology Marketing magazine.
Quittner has co-written a number of books with his wife, Michelle Slatalla, a contributor to TIME's "Personal TIME" section and author of a weekly computer column called "User's Guide" for The New York Times' "Circuits" section. Their joint works include a nonfiction account of a group of teenage hackers called Masters of Deception: The Gang That Ruled Cyberspace (William Morrow & Co., 1997); Flame Wars: A Cyberthriller (HarperCollins 1995); and most recently, Speeding the Net: The Inside Story of Netscape and How It Challenged Microsoft (Atlantic Monthly Press, 1998).
Quittner joined TIME in January 1995 as a staff writer from Newsday, where he created the weekly "Life in Cyberspace" column. In November 1995 he moved to Pathfinder, Time Inc.'s pioneer online site, where he founded The Netly News, a daily feed on digital news and culture. Before joining Newsday, Quittner had worked at the Bergen Record in New Jersey and the Albuquerque Journal.
A graduate of Grinnell College and the Columbia School of Journalism, he currently resides in Long Island with his wife and three daughters.
Watch Press:Here video featuring Josh Quittner.
Jessica Vascellero
Jessica Vascellero of the Wall Street Journal serves as that paper's media and technology reporter, covering Google and Facebook.