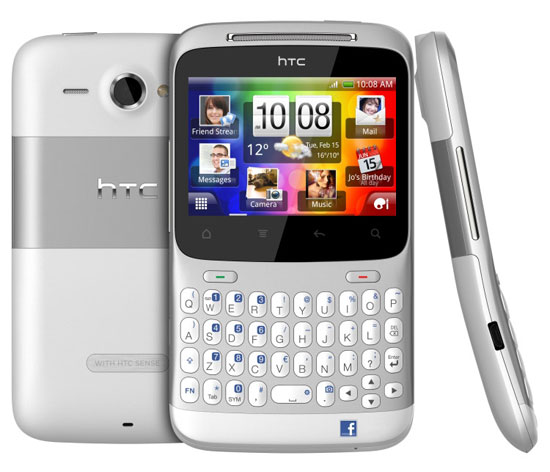 Stop me if you've heard this one before, because it's not the first time we've heard that Facebook is working on a dedicated smartphone, and it probably won't be the last.
In the first of a series of "scoops" on the Facebook phone, AllThingsD is claiming that HTC will once again (AT&T Status/ChaCha anyone?) be working with Facebook to create a phone that'll compete directly with iOS and Android, but will run Android. Weird.
The device is codenamed "Buffy" (Sarah Michelle Gellar Google image searches just shot up) and reportedly support HTML5 apps. AllThingsD also says that if the HTC partnership doesn't work out, Facebook could turn to Samsung. The phone could arrive anywhere between 12-18 months, if it ever materializes.
U.S. & World
News from around the country and around the globe
That's about all they know (or have published so far). No specs...yet.
A Facebook rep declined to comment on the phone rumors, but did give the following statement:
"Our mobile strategy is simple: We think every mobile device is better if it is deeply social. We're working across the entire mobile industry; with operators, hardware manufacturers, OS providers, and application developers to bring powerful social experiences to more people around the world."
The well-informed MG Siegler believes the phone is real. At least, Facebook is seriously thinking about building one à la Google and its Android hardware partners. Siegler also says that (in the future), it's possible that Google could cut Facebook out altogether by integrating Google+ into Android, which would put Mark Zuckerberg and pals into a scramble, so the timing to build (or at least research) a Facebook phone might be right.

I'm not sure I'd ever need or want a Facebook phone (I'm trying to find ways to use it less), but that's just me. Drop us your thoughts on the matter down below. Would you buy a Facebook smartphone? Or is the app/website good enough? Because it's good enough for me.
AllThingsD, via WSJ Blogs
Copyright DVICE - DVICE