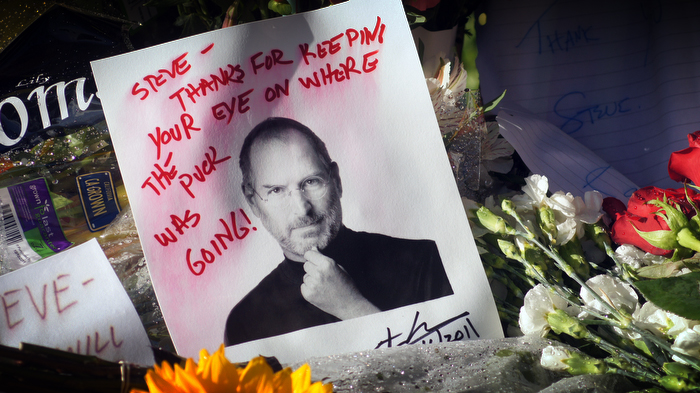 Sony is paying $1 million for the film rights to Walter Isaacson's authorized biography, Steve Jobs, reports said.
After Jobs died last week, Isaacson's publisher Simon & Schuster pushed up the release date on the book by a month to Oct. 24. Based only on pre-orders, the book is already No. 1 on Amazon and is the No. 1 e-book at Apple's iTunes store, according to the Associated Press.
Isaacson's 448-page tome is based on more than 40 interviews with the Apple co-founder and more than 100 conversations with friends, family members, colleagues and competitors. Jobs gave his full cooperation towards the book but had not read it as of mid-August.
U.S. & World
News from around the country and around the globe
Jobs took the search to find a biographer seriously, personally choosing Isaacson, a former CNN chairman and editor of Time magazine. Jobs had previously been leery of reporters. In 1984, Jobs chose a Time reporter to write about the creation of the Mac, but then abruptly cut off contact when he reported on an aspect of his personal life, Deadline Hollywood reported.
So far, the only film about Jobs is TNT's "Pirates of Silicon Valley," a film based on the book, Fire in the Valley: The Making of the Personal Computer, which highlights the strange and strained friendship/competition between Jobs and Microsoft founder Bill Gates. And no, Jobs is not the hero -- no one is.