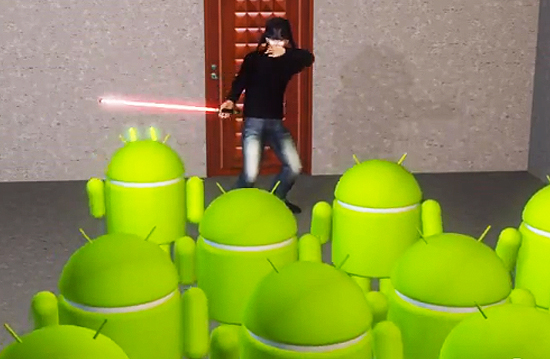 The announcement of Steve Jobs' retirement last week set off a predictable wave of media profiles and career retrospectives, but given the sensitive nature of his departure, most avoided bringing humor to the topic, until now.
With this new video clip titled "‪The Life and Career of Steve Jobs," Taiwanese animation studio Next Media dives right into telling its rather abridged history of Jobs' career ascent giving us light-hearted looks at the "birth" of the Mac, the success of Pixar, Apple's battles with Microsoft, and even a defiant Jobs literally snatching life from the defeated body of the grim reaper himself.
The clip ends with an epic battle pitting a lightsaber wielding Jobs against an army of Google Androids (the logo representing Google's competing smartphone operating system) when suddenly the Apple founder is joined in the fight by a rainbow hat wearing partner. We'll let you make the call on exactly who that's supposed to be.
U.S. & World
News from around the country and around the globe
You can watch the full-length version of the clip below.
For the latest tech stories, follow us on Twitter at @dvice
Copyright DVICE - DVICE