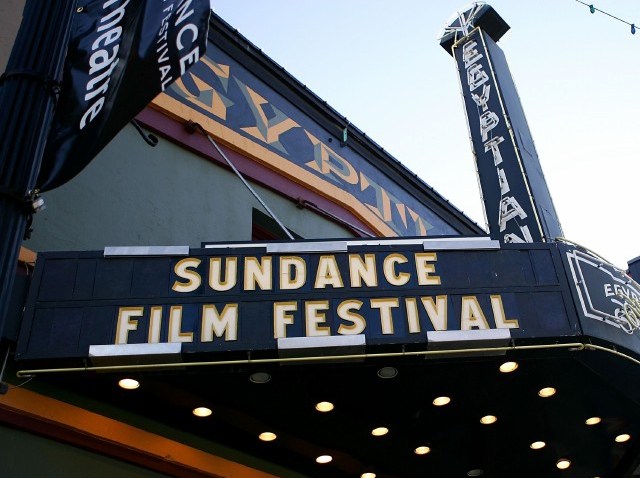 THANKS, SUNDANCE: We're now in the thick of the traditional sophisticated film fall season. Well, maybe we're currently adjacent to the thick of the traditional sophisticated film fall season. When that kicks off is really anyone's guess, but the loftier, wordier offerings start to tweed up the early fall. ("Tweed up," of course, is about the highest compliment we can personally deliver.) Thank the Sundance Film Festival for all of that. The Park City film-tacular, which happens each and every January, may not single-handedly -- or single-reel-ed-ly -- smarten up our autumns, but the fest goes a long way toward making moviedom just a tad tonier overall. You love it? Are you going? Then you should note that Festival Passes and Ticket Packages for the 2012 party go on sale on Tuesday, Sept 20.
WELL... Let us rephrase that. You'll want to schedule your timeslot for purchasing a Festival Pass starting on Sept. 20. It's all explained via bold arrows here. But if you've done Sundance before, you know it is all about the grids and the organizing and the clear information. It has to be. Individual Ticket Registration kicks off on Nov. 8. Good? Good. Just follow the arrows. They ultimately lead to good films, which lead to rewarding autumnal movie-watching experiences. Which we can all support.
2012 DATES: The Sundance Film Festival plays in Park City from Jan. 19-29, 2012.
Copyright FREEL - NBC Local Media