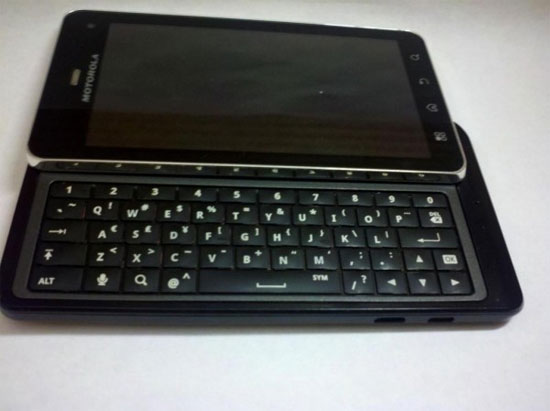 So, you just bought a Droid 2 and signed a 2-year contract, did you? I bet you really don't want to see the phone that will imminently make your new phone feel old, do you? Well, sorry.
Yes, this here is the next version of Motorola's Droid. It's got a slide-out keyboard much like its predecessors and doesn't look to be packing anything all too surprising, at least on the outside. On the inside, expect the latest version of Android and a modest spec bump from the Droid 2.
See, that wasn't so bad, was it?
U.S. & World
News from around the country and around the globe
Howard Forums via BGR
Copyright DVICE - DVICE