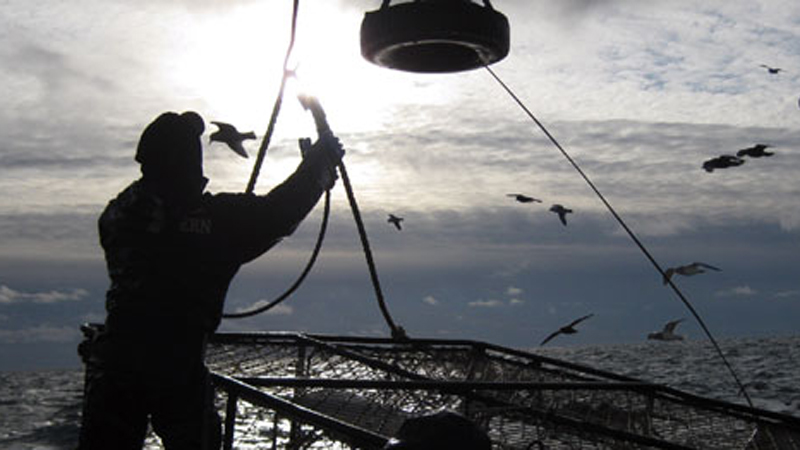 Three captains who threatened to jump ship from the hit reality TV show "Deadliest Catch" are back on board.
Captains Johnathan and Andy Hillstrand, who were sued earlier this month by Discovery for allegedly not performing work on a spinoff, and Capt. Sig Hansen, who joined their holdout in an act of solidarity, have worked out their problems with the show, which is about crab fishing in the treacherous waters off Alaska.
"We're happy we worked everything out with Discovery," the trio told The Hollywood Reporter in a statement. "A deal's a deal. We're heading up to Dutch Harbor to start filming the new season of 'Deadliest Catch' and hopefully it will be the best one yet."
U.S. & World
News from around the country and around the globe
As part of the settlement, Discovery's lawsuit will be dropped and the captains will be back for a seventh season.

"I'm extremely pleased that we were able to resolve our clients' situation with Discovery," the trio's lawyer Jeff Cohen said. "The captains are very excited about the new season."

"Everyone worked really hard on putting together 'Hillstranded' and we're looking forward to wrapping that up," the brothers add in a statement. "It's something new that we hope people will enjoy."
Josh and Jake Harris, the sons of Phil Harris, who skippered the Cornelia Marie before suffering a fatal stroke during last season, are back aboard their late father's ship. Filming is set to being next week.

Selected Reading: Reuters, Washington Post, Deadiest Catch.