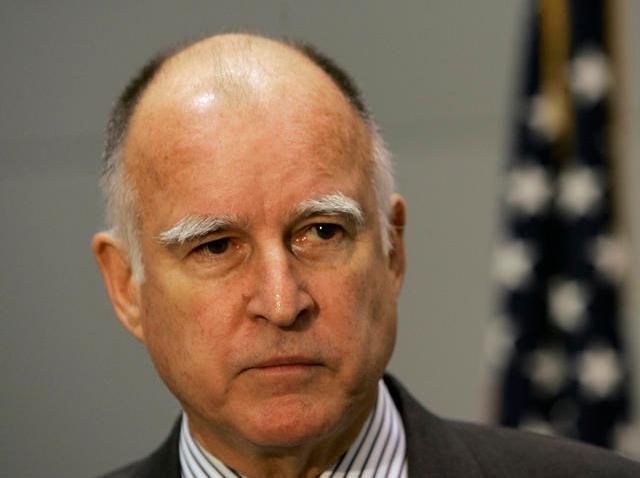 Whoever first said "never interrupt your enemy when he is committing suicide" must have been in politics.
It could have been Jerry Brown, who has been living by that pearl of wisdom for about the past two months.
In his first web commercial, Brown laments the millions being spent by his Republican opponents in attack ads. In reality, the intra-party brawl has given his campaign new life.
U.S. & World
News from around the country and around the globe
Not long ago, during the California Democratic Party convention in Los Angeles, Brown was starting to sound desperate. eMeg was pouring it on with television spots touting her background in business and her rendition of all that was wrong with the state. A few polls had popped up showing she was not only 50 points ahead of her Republican rival, Insurance Commissioner Steve Poizner, but she would beat Jerry in a head-to-head match up in the fall. Brown issued a first-ever pre-primary "threeway debate" challenge between himself and the two Republicanss as a way to get some free media. Didn't work..
But then Poizner started getting worked up. Team Poizner fought back with some of his Silicon Valley fortune. The onslaught, fueled by the return of illegal immigration as a debate topic, has not let up.
As Governor back in the 70s, Brown once pontificated that "sometimes the best action is no action at all." Such has been his strategy. He's been mum on every issue. He's staying out of Poizner's way while he bludgeons eMeg on being in favor of "amnesty".
Jerry's folks hope Poizner will be the nominee because they are convinced he is easily beatable. They need to be careful on that. His father, when facing re-election for governor in 1966, thought his most difficult opponent was going to be then San Francisco Mayor George Chirstopher. Brown and the D's spent money to help defeat Christopher in the GOP primary. They were successful. Christopher lost the nomination to an actor named Ronald Reagan.