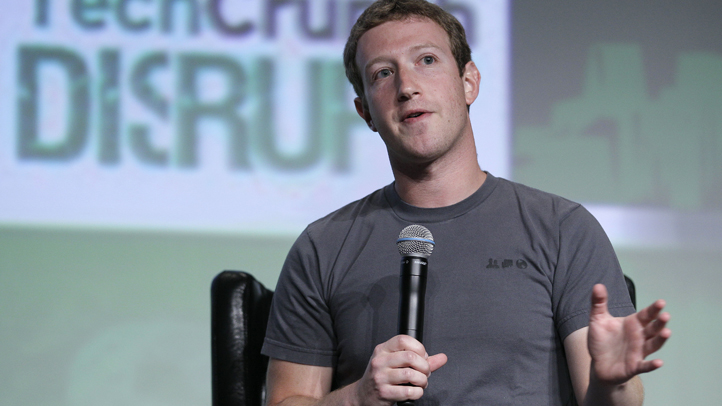 Last week, Facebook stock was worth about half the value of its initial public offering, but now that Mark Zuckerberg addressed some of the social network's problems publicly -- its stock seems to be rising.
Chief executive Zuckerberg talked about Facebook's mobile strategy and admitted the company made mistakes earlier this week at TechCrunch Disrupt, according to the Associated Press. Because it was his first interview since the beleaguered IPO in May, Wall Street seemed to be listening.
"He explained past missteps and challenges related to mobile and provided reasons for related optimism," wrote S&P Capital IQ equity analyst Scott Kessler in a note to investors. "In addition, Zuckerberg expressed disappointment related to the IPO and stock price, but indicated (that Facebook) cares about its shareholders, and that the company has had its share of ups and downs over the years."
U.S. & World
News from around the country and around the globe
Facebook reached its lowest point earlier this month when shares dropped to $17.68, less than half of its IPO of $38. As of this writing, three days after Zuckerberg's comments, Facebook is now at $21.86. Facebook also released its new advertising exchange on Thursday, which would give users ads based on what online retail websites they visited.
What Zuckerberg learned is that investors want to be reassured and don't like a company's CEO disappearing after a disappointing IPO. Within a week, Zuckerberg had an IPO, marriage and honeymoon, but a four-month absence doesn't made investors' hearts grow fonder.