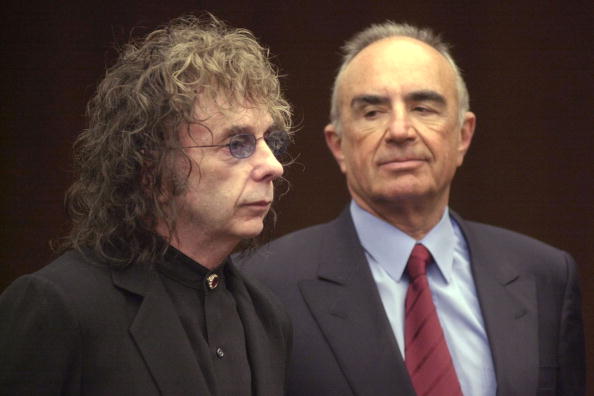 Attorney Robert Shapiro says in newly filed court papers that he never pressured Phil Spector into signing a $1 million retainer agreement that is at the heart of a long-time legal dispute between that the attorney is asking a judge to dismiss.
Spector, now 70, paid Shapiro the money within days of the music producer's Feb. 3, 2003, arrest on suspicion of murdering actress and House of Blues VIP hostess Lana Clarkson at his Alhambra mansion, according to the suit that Spector filed in Los Angeles Superior Court in December 2007 against Shapiro and the law firm, Glaser, Weil, Fink, Jacobs, Howard & Shapiro.
Spector's first trial on criminal charges in the death of the 40-year- old Clarkson ended with jurors deadlocked 10-2, prompting a judge to declare a mistrial. However, he was convicted of second-degree murder in April 2009 after a retrial in which his lead counsel was San Francisco attorney Doron Weinberg. He was sentenced a month later to 19 years to life in prison.
Spector fired Shapiro in January 2004. The lawsuit alleges Shapiro "chose to devote his time to other matters, instead of doing work on (Spector's) defense, which suffered as a result."
The suit also alleges Shapiro "decided to use Mr. Spector's arrest as an opportunity to make a financial windfall and garner publicity for himself."
But in a sworn declaration filed in support of his motion to dismiss Spector's breach-of-contract case, Shapiro denies any attempt to take advantage of Spector, calling him a "very bright individual" based on his meeting with him three days after Clarkson's death.
Spector was "always free to retain someone other than myself," Shapiro added.
Shapiro also says he turned down opportunities to represent Robert Blake and Scott Peterson when Spector asked him to represent him in the Clarkson case before contacting other attorneys.

A hearing on Shapiro's motion is scheduled Dec. 14 before Judge Malcolm Mackey and the trial is set for March 7.
Copyright CNS - City News Service