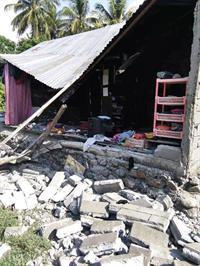 The Los Angeles Rams will hold auditions for the relocated NFL team's cheerleading squad at USC's Galen Center next month, culminating in a final performance in front of a live audience at the Forum.
The first and second rounds of tryouts on April 2-3 will have potential members learn and perform a routine in front of a panel of professional judges. After finalists are announced April 5, those selected to move forward will go through an interview process the week of April 11.
The final cut will take place in front of a live audience on April 17 at the Forum. A swimsuit competition, dance performance and interview will determine the final selection announcement.
"We're hoping to find 40 professional, talented and glamorous women who represent the organization," said Keely Fimbres-Bledsoe, former Rams cheerleader and director of special events and cheerleaders for the LA Rams.
LA Rams cheerleaders are expected to not only rehearse and perform every weekend for 10 weeks, they must also be involved in the community, as the squad averages 1,200 hours of community service every year.
During the auditions, judges will be looking for women with professionalism who are well-rounded, well spoken, professional and, of course, able to pick up dance routines quickly, said Fimbres-Bledsoe. Throughout the season, cheerleaders learn new material every week for each game.
Those hoping to take part in the preliminary auditions must be at least 18 years old by April 2 and submit an application by March 31. For those looking for an edge on the competition, the Rams will host optional workshops on March 20, 24 and 26 at 24 Hour Fitness Clubs across Los Angeles. The classes, which cost $40, will take place in San Bernardino, Woodland Hills and Hollywood.
After the Rams' 21 years in St. Louis, Fimbres-Bledsoe says the squad's style of dance has changed. The workshops are a chance for women to ask questions and learn what is expected of them at the auditions. Not only will those inducted into the squad have to be able to perform routines in the studio, they must also be able to dance on the field in boots, according to Fimbres-Bledsoe.
For more information or to apply for auditions, click here.