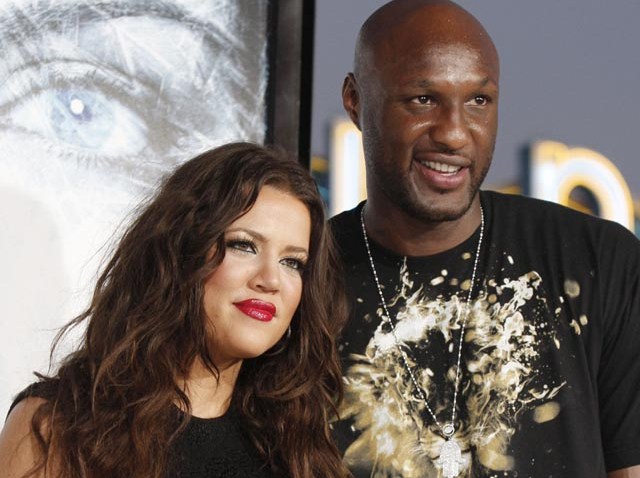 For Lakers fan, there's always been one ultimate debate -- would you rather smell like Lamar Odom or his wife Khloe Kardashian?
Now you don't have to choose.
The reality show power couple has announced a new fragrance: "Unbreakable."
Wait, it gets better. The scent is unisex.
"There's something sexy about a couple sharing a scent," Kardashian says in the commercial.
Is there? We're not really sure, but Kardashian seems pretty confident about it.
"It took a long time to create what we both wanted and would wear and love, and we found the perfect one... Someone just asked me, 'What are you wearing?' and I love that I can say it's our fragrance," Kardashian told E! online.
According to Perfumania, the scent combines "Italian bergamot, sparkling clementine, Asian saffron, green apple, African geranium, sheer jasmine, lily of the valley, juicy red fruits, texas cedarwood, tonka bean, vanilla bean and dark chocolate."
A commercial for the fragrance is available on YouTube, but fair warning, the two lovebirds show a lot of skin and a lot of groping. Watch at your own risk.
Unbreakable will be available nationwide at Perfumaria stores and on Perfumaria.com.