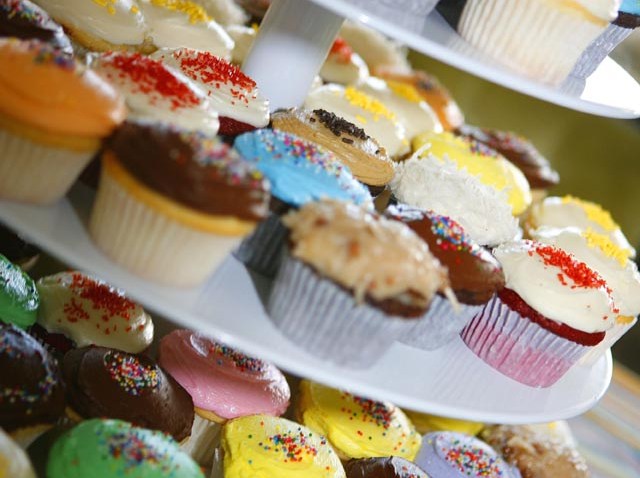 In pastry news, culinary students at Long Beach City College volunteered to help make 20,000 cupcakes Wednesday in preparation for the Long Beach Marathon this weekend.
Rossmoor Pastries is donating the cupcakes as a sweet treat for anyone who completes the marathon course.
This isn't the first time Rossmoor has proved you can never have too many cupcakes. It once produced 150,000 cupcakes for Disneyland's 50th anniversary.